UAHuntsville History professor publishes book American Slaves and African Masters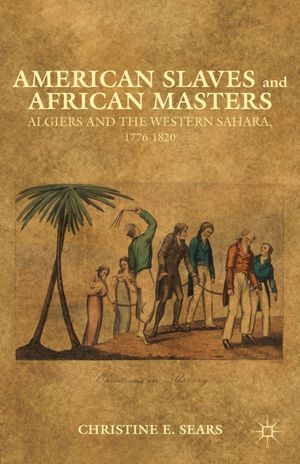 HUNTSVILLE, Ala. (October 23, 2012) — Christine Sears, a professor of History at The University of Alabama in Huntsville (UAHuntsville) recently published her first book American Slaves and African Masters Algiers and the Western Sahara, 1776-1820.
Sears, an assistant professor of History teaches classes in the Atlantic World, Early American Republic, and comparative slavery. "I took an eye-opening class on comparative slavery as a graduate student," Sears said. "During that class, I discovered narratives Americans wrote about being enslaved in Africa, and the topic captivated my attention since then."
In the book, Sears contends that Americans were captured by Barbary pirates and held in the Western Sahara — essentially bound in servitude. Because this form of bondage was so different than forcible subjugation in America, some scholars are hesitant to classify the experience as slavery.
"In American Slaves and African Masters, I compare the experiences of late 18th and early 19th century Americans enslaved by Africans to the North American enslavement of Africans and African Americans in the United States," said Sears.
"This comparison highlights how much American and African slaveries differed, yet I argue that Algerian and western Saharan enslavement of Americans mirrored the much older practice of Mediterranean and Ottoman slaveries, neither of which tended to be lifelong or hereditary enslavement. Comparing United States and African slaveries in this way highlights the flexible nature of slavery while illuminating some of the peculiarities as well as commonalities of African and United States slavery," she explained.
Sears received an undergraduate degree from Wright State University in Ohio. She earned her master's and Ph.D., degrees in American History from the University of Delaware.
You may also be interested in: