UAH's Mary Fleming cited for procurement work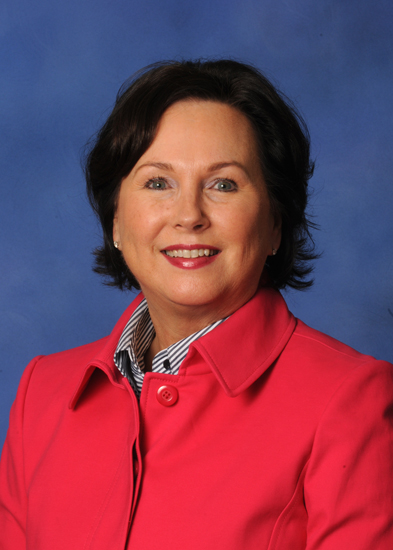 HUNTSVILLE, Ala. — Mary Fleming, a procurement specialist for the Small Business Development Center at The University of Alabama in Huntsville, has been selected as Alabama's State Star for 2012.
She won the award for her outstanding and exemplary performance, and significant contribution to the small business community. The announcement of her award was made by Bill Cummins, state director of the Alabama Small Business Development Center Network.
She was chosen for her outstanding performance and major contributions to the North Alabama Region of Alabama, and showing a strong commitment to small business in a seven-county region of North Alabama.
Mary Jane Fleming works at the Procurement Technical Assistance Center (PTAC) at UAHuntsville. PTAC is a specialty program of the Alabama Small Business Development Network. During the last five years, she has worked with more than 400 small businesses from Northeast Alabama assisting them with federal and state vendor registrations and certifications including SBA HUBZone and 8(a) Business Development applications and documentation, DBE and MBE applications, and the SBA Woman Owned Small Business Program.
She facilitates PTAC training events in Fundamentals of Government Contracting, Capability Statements, Proposal Writing, and SBIR/STTR, to name a few. Along with team members of the Small Business Development Center at UAHuntsville, Mary Jane directs an annual Business Matchmaker in which small businesses come together with prime contractor and federal agency representatives.
Fleming received a master certificate in federal contract management from UAHuntsville, a level one contractor certification from vetbiz.gov and last year was awarded a level two associate contracting assistance specialist certification from the national Association of Procurement Technical Assistance Centers (APTAC).
She maintains more than 100 hours of professional development training in order to provide small businesses current contracting and business information.
Fleming attended the University of Alabama and The University of Alabama in Huntsville. Married to a Huntsville native, Mary Jane has lived in Huntsville 34 years and worked in banking and small business before joining UAHuntsville. She has four children and five grandchildren.
You may also be interested in:
For more information,
contact Ray Garner
256.824.6397
(256.UAH.NEWS)
ray.garner@uah.edu