M. Dee Childs chosen UAHuntsville CIO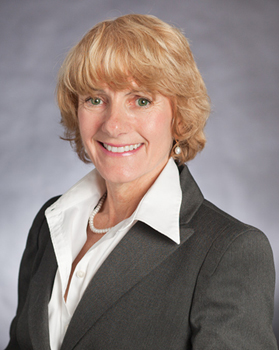 HUNTSVILLE, Ala. — Dee Childs has been selected as the Associate Provost and Chief Information Officer for The University of Alabama in Huntsville, university officials announced today.
Ms. Childs joins the campus after serving as deputy chief information officer for Louisiana State University for the past six years. She also held the position of executive director of user support and high-performance computing while at LSU. She was Acting Vice Chancellor/CIO during Hurricane Gustav, one of the nation's largest hurricanes, and has substantial experience in emergency protocols and response, including continuity of operations.
As associate provost and chief information officer, Childs will be responsible for the planning, development, and implementation of a sustained, integrated IT infrastructure necessary for university-wide computing and networking, consistent with university mission and vision.
"I am extremely pleased that we were able to recruit an eminent professional with the expertise of Dee Childs to UAHuntsville," said UAHuntsville Provost Vistasp Karbhari. "Her past responsibilities and accomplishments in the establishing and developing centers in the areas of High -Performance Computing and Tier 1 Scientific Visualization will be an asset in further enhancing the research capabilities of our faculty and researchers.
"She also brings a wealth of knowledge and expertise in distance education initiatives, research commons and collaborative learning commons – all of which are intrinsic to UAHuntsville being able to meet the needs of our students and the community," Dr. Karbhari added. "I'd like to thank the search committee for recruiting an individual to join our team whose leadership will not only further facilitate and enable the advancement of excellence on campus, but will also be of tremendous benefit to the university's partners, and the community at large."
UAHuntsville President Bob Altenkirch said Childs brings the knowledge and experience that will be crucial to lead the strengthening of the university's infrastructure. "Information technology has long been a crucial component of the growth of our campus, and the importance of integrating those technologies into our operations is a priority for us," he said. "As we strive to grow our enrollment, and expand our research activities, it is of particular importance that we support those efforts with a robust IT infrastructure."
"Dee Childs is an outstanding hire for the position of AP/CIO," said Engineering Dean Shankar Mahalingam. "Her experiences at the intersection of academics and research at both Indiana University and Louisiana State University is precisely what we need at UAHuntsville. She served as Executive Director of High Performance Computing, and implemented a sophisticated student referral system aligned with LSU's retention strategy. She is recognized nationally for her expertise in business continuity and disaster recovery."
Sara Graves, who leads the university's renowned Information Technology and Systems Center, said Ms. Childs has a very good reputation around the country. "When we sought recommendations for a new CIO, her name came up several times. She has a very good reputation with our IT colleagues around the country." Dr. Graves added that her experience in CIO administration gives her a very good understanding of both the academic and research enterprises on a university campus.
Sources from other universities also praised her appointment. Brian D. Voss, Vice President and CIO at the University of Maryland, said: "UAH has made an outstanding choice of Dee Childs as its CIO! She comes to the role well prepared to lead the campus community to create an information technology environment that will enable teaching and learning, advance research and innovation, and provide effective and efficient deployment of resources to support the operation of the university."
In responding to her appointment M. Dee Childs said: "What attracted me to UAH is the demonstration of visionary leadership and foundation already established for scholarship, research, teaching and learning, and an outstanding student experience. UAH has a tremendous growth trajectory, and I'm excited to be joining a team that recognizes the value of information technology in augmenting every dimension of the university's mission. UAH is poised to be a leader in multiple areas, including cyber-infrastructure and cyber-security, cloud computing, and technology-enhanced teaching and learning."
Prior to her stint at LSU, she worked in information technology roles at Indiana University in Bloomington. She was also a software engineer at Data Solutions in Bloomington.
She has a bachelor's degree in philosophy and a master's degree in information systems from Indiana University in Bloomington.
For more information,
contact Ray Garner
256.824.6397
(256.UAH.NEWS)
ray.garner@uah.edu