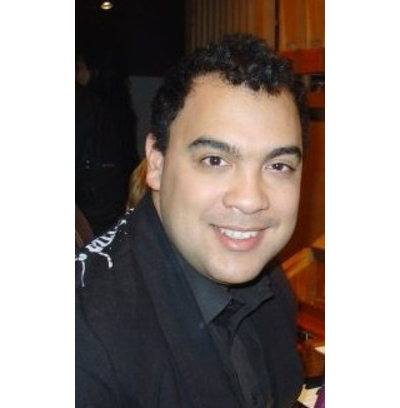 HUNTSVILLE, Ala. (October 7, 2013) - South African conductor, organist and keyboardist Kevin Kraak, will visit the campus of the University of Alabama in Huntsville (UAH) in November as a composer-in-residence giving a public lecture and two musical performances, November 7-10.
Kraak's visit is sponsored by the UAH Department of Music and the Office of Diversity. His public appearances are free and open to the public.
Dr. Erin Colwitz, assistant professor of music and director of choral activities at UAH, met Kraak last year while conducting research in South Africa. The benefits of that friendship inspired him to write a choral piece for the UAH Chamber Choir entitled, Four Prayers from Africa.
While visiting UAH, Kraak will give a public lecture about the music of South Africa and the socio-political connections to their music and culture on Thursday, November 7.
On Friday, November 8, Kraak will premiere the Four Prayers choral pieces. And, on Sunday, November 10 at the Church of the Nativity, Kraak will participate in an Evensong service, coordinated by Suzanne Purtee, highlighting the accomplishments of South African composers. Born in Cape Town, South Africa, Kraak performs regularly with members of the Johannesburg Festival Orchestra. He conducted the University of Cape Town Choir world tours in 2005 and 2006, as well as touring Europe as accompanist of the University of Johannesburg Choir in 2006.
He has been the keyboard player in orchestras for theatrical productions, including The Phantom of the Opera and The Lion King in Gauteng, and is active in the field of freelance music.
While performing in the Cape Town Cathedral Choir, he participated in numerous recordings for BBC Radio3 Evensongs, BBC TV4 broadcasts and SABC worldwide broadcasts in services attended by Queen Elizabeth II, and then President and Deputy Presidents, Nelson Mandela, Thabo Mbeki and F. W. de Klerk.
Kraak was educated at St. Georges Grammar School and SACSCOC. Kraak also studied organ under the tutelage of renowned organist and music professor Shirley Gie, at the South African College of Music at The University of Cape Town.
Kraak currently plays for the Johannesburg Symphony, and is employed full-time at St. Columba Church (Johannesburg) as an organist and choral director.
For more information, contact:
Joyce Anderson-Maples
(256) 824.2101
maplesj@uah.edu
---
You may also be interested in: