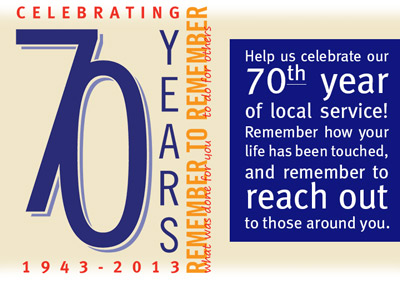 HUNTSVILLE, Ala. (October 7, 2013) - The University of Alabama in Huntsville (UAH) launched its annual United Way campaign with a breakfast kick off celebration for coordinators on Thursday, October 3 at 8:30 a.m., in the Shelby Center for Science and Technology. This year's goal is $70,000, marking the agency's 70th anniversary in Madison County.
The UAH Department of Human Resources will serve as the 2013 campaign sponsor. This year's theme is LIVE UNITED: 70 Years of Service. UAH's campaign runs officially from Thursday, October 3, through Friday, November 15.
For detailed information, please contact Lisa Rivers at 256.824.5000 or lisa.rivers@uah.edu.
For more information, contact:
Joyce Anderson-Maples
(256) 824.2101
maplesj@uah.edu
---
You may also be interested in: