HUNTSVILLE, Ala. (Oct 4, 2013) - Most students at The University of Alabama in Huntsville (UAH) worry if they're going to land a job after graduation. But not senior Landon Self. The mechanical engineering major expects to make a smooth transition from his current part-time job as project manager at ZeroRPM to a full-time position working side by side with the company's CEO and president - his father, Lance.
Based in Self's hometown of Cullman, Ala., ZeroRPM was founded in 2012. Its signature product is an idle mitigation system (IMS) that provides auxiliary power and climate control while a vehicle's engine is off, which not only reduces emissions but also wear on the vehicle.
Self says his father wasn't looking to start a company; in fact, until recently Lance was employed as a business growth consultant for Cash Acme, a fluid valve manufacturer, and was already part owner and consultant for a non-profit church growth firm. But during a visit to an auto body shop in 2009, all that changed when the Selfs noticed something unusual on the property.
"It was basically an air-conditioning unit in the back of a vehicle that could be used to cool the vehicle during periods of idling," says Self. "But it was 400 pounds and inadequate in power and weight."
So his father offered "some friendly electrical engineering advice" to the body shop owner on how to improve the device. And when he returned about a year later and saw that his advice had worked? Lance decided to take advantage of the huge opportunity and build a third iteration, the generation III prototype, in their home's garage.
The Selfs enlisted Hired-Hand Manufacturing in Bremen, Ala., to begin building the IMS 100s. Then, says Self, "we started making them in ones and twos to perfect the design." Eight months after that, they bought out their partner, the original body shop owner, and became the company's majority shareholder.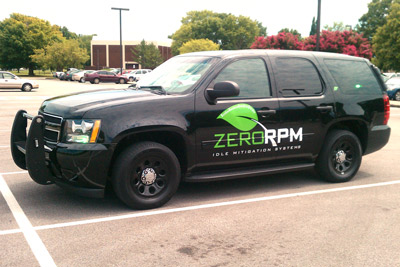 Today, ZeroRPM sells a wide range of products. But its heart is still the IMS, which the Selfs are now hoping will soon be adopted by first responders. "We see a need for police cars to have some way to idle more efficiently," says Self. "And not just police cars, but ambulances, fire trucks, armored trucks, semi-trucks, and even consumer vehicles."
Take, for instance, officers who drive Chevy Tahoes, which are commonly used as police vehicles. "Most Tahoe drivers idle 75% of the time, or for 6 hours a day. And that's when the vehicle is being used for just one shift," says Self.
That's not only a waste of gas - to the tune of more than 1200 gallons a year - but it also taxes the vehicle's engine and generates more than 24,000 pounds of carbon dioxide annually. By contrast, ZeroRPM's IMS provides 3 to 5 hours of continuous runtime while the engine is off, resulting in lower fuel and operating costs and reduced emissions.
"It's really great because you can be both green friendly for the environment and for your wallet," says Self, who adds that the typical return on investment is less than two years.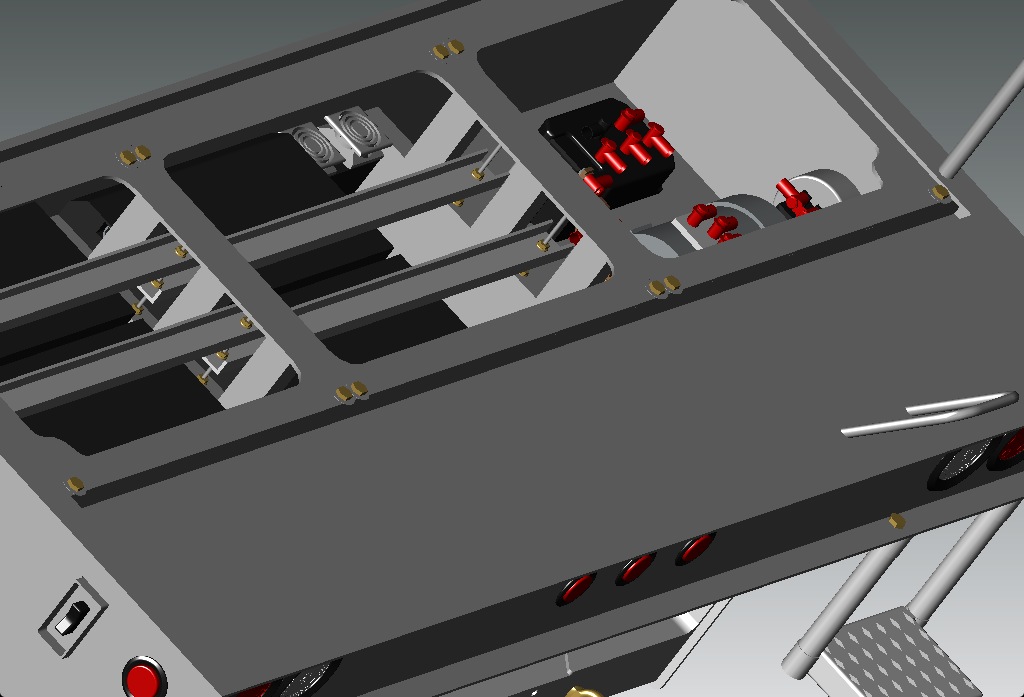 And that's just for now. ZeroRPM is always looking for ways to improve, which suits Self just fine. "Growing up I just really wanted to be an inventor," he says. "And that's one of the most important things being an engineer allows me to do - to help make peoples' lives better and more enjoyable."
To do that, he relies on skills he's learned at UAH. "The initial engineering class I took was CAD, and I learned a 3-D modeling program," he says. Not that there was any other option besides studying engineering at UAH for the Good Hope High School graduate.
"During my senior year, I got a lot of advice from my dad about how UAH is the best engineering school," he says with a laugh. "So I applied to UA and other schools, but not with the intention of going, just to 'test the waters'!"
His father must have been right - Self is a member of an engineering honors society. But just as his UAH education has made him a better employee, so too has his work at ZeroRPM made him a better mechanical engineering student.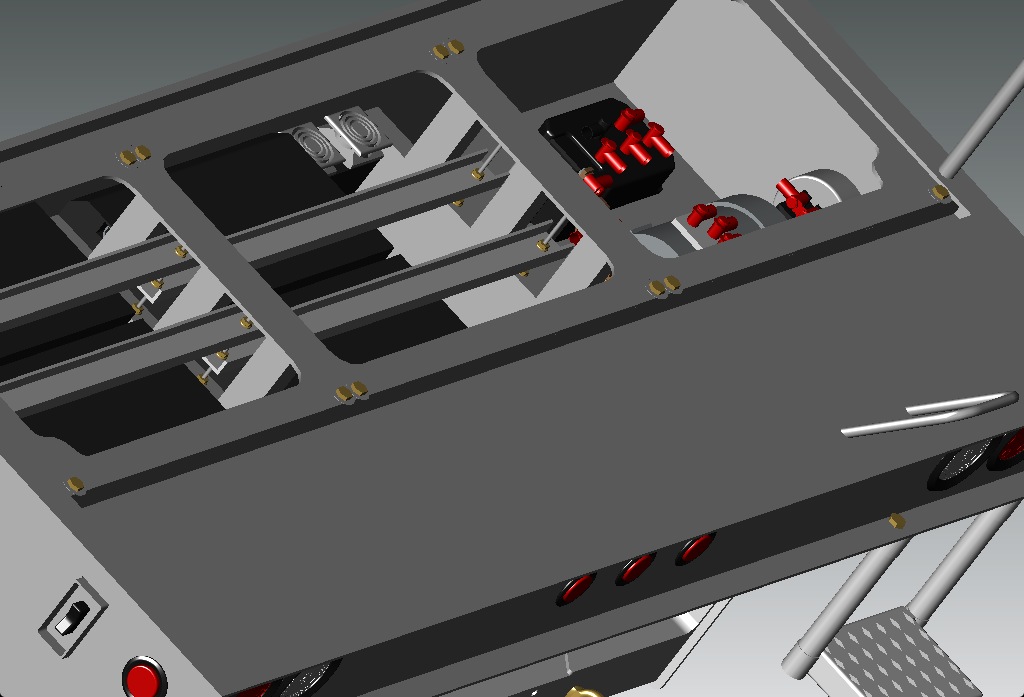 "It's actually helped a lot being able to have hands-on experience. It's almost like a class lab, except you have a real-world context instead of an isolated scenario," he says. "In a lab you go in, do what the book says, and leave. But this develops problem-solving skills that has made it enormously easier to get a lot of the heavier concepts here at UAH."
And of course, best of all, he gets to work with his dad. "It's really cool. He'll take me into a meeting that I wouldn't have ever been able to see until I was 40 years old and in an executive position," says Self. "He teaches me a lot not only about business, but also about life and how it's important to preserve the important things: family, the environment, and most of all, a relationship with Christ."
With all that experience and knowledge, he adds laughing, "hopefully one day my dad can let me take over!"
---
You may also be interested in: