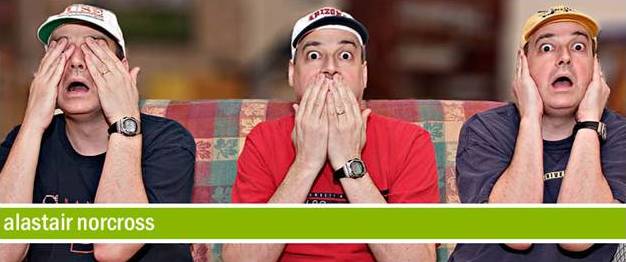 HUNTSVILLE, Ala. (September 30, 2013) - Noted Philosopher Alastair J. Norcross, will be the keynote speaker for The University of Alabama in Huntsville (UAH) College of Liberal Arts and the Department of Philosophy Distinguished Speaker Series on Friday, October 11.
Norcross, associate professor of Philosophy at The University of Colorado Boulder (UC Boulder) will present the talk, "The Road to Hell" at 7 p.m., in the Union Grove Gallery on campus. The lecture will examine whether intentions matter to the ethical worth of our actions.
Norcross' area of research include ethics, applied ethics, potential philosophy, and in the areas of euthanasia, abortion and animal rights. He has written many articles on consequentialist moral theory and various topics in applied ethics, including "Puppies, Pigs and People: Eating Meat and Marginal Cases," "Animal Experimentation," and "Good and Bad Actions."
His recent publication is an anthology entitled, Killing and Letting Die, co-edited with Bonnie Steinbock. Norcross' articles have been published in The Philosophical Review, The Journal of Philosophy, and Philosophy and Public Affairs.
Before joining the faculty at UC Boulder, Norcross served as associate professor of philosophy at Rice University in Houston (TX). There, he taught a popular course based on the television show, The Simpsons. Norcross gave two main reasons for The Simpsons long-running success: the show's ambitious nature and being "darn funny."
Norcross received his undergraduate degree in Classics (Literature and Philosophy) from Oxford University. He earned his master's degree and Ph.D., in Philosophy from Syracuse University.
For more information on Norcross' visit to the UAH campus, please contact Dr. Deborah Heikes at heikesd@uah.edu.
For more information, contact:
Joyce Anderson-Maples
(256) 824.2101
maplesj@uah.edu
---
You may also be interested in: