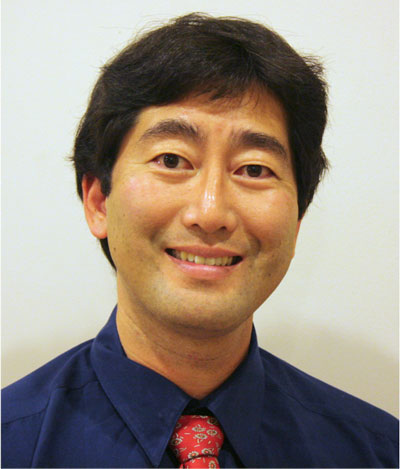 HUNTSVILLE, Ala. (September 19, 2013) - More than 100 students, faculty, and professionals will gather for the Biological Science Symposium to share ideas, discussion, and fellowship. The event, which will be held Sept. 27 - 29 at Tims Ford State Park, is co-hosted by the Biology Departments at The University of Alabama in Huntsville (UAH) and Middle Tennessee State University (MTSU).
"We just think, as a department, that one weekend a year it's nice to get out of class and not be examined and judged," says Dr. Joseph Ng, Associate Professor of Biochemistry at UAH. But while there is a social aspect to the symposium, including an evening of games like Biology Jeopardy, it's primarily about offering students the opportunity to showcase their work.
"Students whose abstracts have been accepted will do an oral presentation, where they speak for 12 minutes and take questions for 3 minutes," says Dr. Ng. "And there is an evening when the students who have submitted posters can discuss them with attendees. So together, that gets them undivided attention for their work."
The symposium also allows for informal networking and collaboration with professionals in the field, whether faculty or industry. "Usually the first night is dedicated to exchanging business cards," says Dr. Ng. "There's academic recruiting, grant collaborations, and that kind of thing."
While the event is now in its 14th year, this is the first time it's being co-hosted by another university. Previously, says Dr. Ng, he and fellow professor Dr. Lynn Boyd organized the symposium for UAH and the Huntsville community. But when Dr. Boyd left UAH to become chair of MTSU's Biology Department, it provided the perfect opportunity to expand.
"We said, why should this stop us?" says Dr. Ng. "We just thought, let's put the two departments together and have more students and more interactions." And even though he concedes that the Winchester, Tenn., location means UAH students will need to organize transportation, he says they can see it as "something of a vacation!"
Registration for the symposium is available online at http://biosymposium.org. Students are charged a nominal fee of $25, which includes all meals, lodging, and meeting materials.
PROGRAM SCHEDULE:
Friday, September 27, 2013
4:00p.m. - 4:30p.m. Registration
4:30p.m. - 6:00p.m. Poster Presentation and Networking
6:00p.m. - 7:00p.m. Dinner
7:00p.m. - 8:00p.m. Peggy Sammon, "Survival Training" - Lessons in Career, Business and Life
Saturday, September 28, 2013
8:00am. - 8:30a.m. Breakfast
8:30a.m. - 9:45a.m. Scientific Presentations (Session 1)
9:45a.m. -10:00 a.m. Coffee Break
10:00a.m. - 11:15a.m. Scientific Presentations (Session 2)
11:15a.m. - 11:30a.m. Coffee Break
11:30a.m. - 12:30p.m. Scientific Presentations (Session 3)
12:30p.m. - 4:00p.m. Lunch & Recreation
4:00p.m. - 5:30p.m. Scientific Presentations (Session 4)
5:30p.m. - 6:30p.m. Poster Presentation and Networking
6:30p.m. - 7:30p.m. Dinner
7:30p.m. - 7:45p.m. Words from MTSU and UAH
7:45p.m. - 8:30 p.m. Ken Catania, Stars, Whiskers and Tentacles - The Remarkable Senses of Unusual Predators
8:30p.m. Leisure/ Game
Sunday, September 29, 2013
8:00a.m. - 8:30a.m. Breakfast
8:30a.m. - 9:45a.m. Scientific Presentations (Session 5)
9:45a.m. - 10:00 a.m. Coffee Break
10:00a.m. - 11:30a.m. Scientific Presentations (Session 6)
11:30a.m. - 12:30p.m. Lunch, Award Presentations, and Acknowledgements
12:30p.m. Conclusion & Adjourn
---
You may also be interested in: