UAH Counseling Center offers suicide prevention training
Huntsville, Ala. (July 8, 2013) - All it takes is three simple steps to prevent a suicide: Question, Persuade and Refer (QPR).
The University of Alabama in Huntsville (UAH) Counseling Center will offer the highly successful QPR Gatekeeper Training program to the university community on Fridays, July 12 and July 19; and Tuesday, July 30 from 2 p.m., to 4 p.m., in the University Center room 026 (lower level). QPR training is free and participants may register online at http://tinyurl.com/UAHQPR.
The sessions will be conducted by Kelly Cothran and Jonathan Williams, licensed professional counselors at the UAH Counseling Center. Both have several years of mental health experience, working with individuals and families of diverse backgrounds, conducting individual therapy, family therapy, and crisis intervention.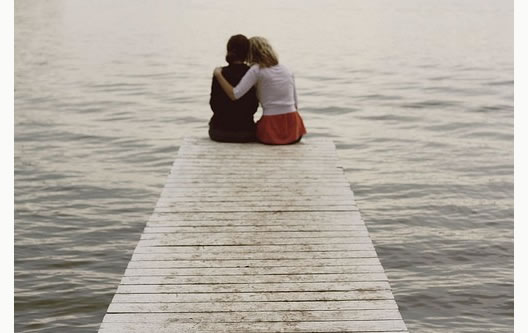 According to Cothran, QPR training is not just for counselors or social workers. "The highly rated suicide prevention program is open to all. Gatekeeper Training is meant to be taught to the lay person, and is applicable for anyone working in higher education and beyond," Cothran said. "We chose the QPR program for many reasons, two important ones are: the preventive skills learned are transferable, and participants will be able to help anyone in distress.
"Also, the program does an excellent job of shattering myths about suicide, and decreasing the fear of intervention," Cothran explained. "Finally, the program teaches warning signs, and gives suggestions on how to begin conversations, and support someone in distress. We end the session with educating participants on resources available, such as confidential counseling and support hotlines."
Certified QPR Gatekeeper Training teaches participants:
How to recognize the signs that someone may be at risk for suicide
What to do or say (or not to do or say) if you think someone might be at risk for suicide
Where and how to refer someone who is depressed or considering suicide
According to the American College Health Association (ACHA) the suicide rate among young adults, ages 15-24, has tripled since the 1950s and suicide is currently the second most common cause of death among college students. Additionally, ACHA statistics estimate that 1,088 suicides occur at colleges every year - that's roughly 7.5 per 100,000 students. Warning signs include academic problems, depression, mood swings,withdrawal, feelings of hopelessness, disregard for personal appearance, increased substance use, increased risk-taking and, or an obsession with death.
The UAH Counseling Center is located in Madison Hall (room 136) and is open Monday through Friday, from 8:15 a.m., to 5 p.m. The Counseling Center provides free services offering up to 12 sessions for students each academic year, and can provider free consultations and referrals for faculty and staff. Please call the Counseling Center office at 256.824.6203, for more information about the QPR Gatekeeper Training program, or to make confidential appointments for counseling services.
For more information contact:
Joyce Anderson-Maples, (256) 824.2101
maplesj@uah.edu
---
You may also be interested in: