College of Business Administration co-sponsoring summer Entrepreneur Camp for high school students
HUNTSVILLE, Ala. (April 17, 2013) - The University of Huntsville in Alabama's (UAH) College of Business Administration is teaming up with Junior Achievement of North Alabama to offer a weeklong entrepreneurship camp to rising high school juniors and seniors. The camp will run from Sunday, June 23 through Friday, June 28 and is designed for students considering careers in entrepreneurship and new business ventures.
Students will learn about leadership, creativity, new business planning, and why entrepreneurship matters. They will also meet - and be mentored by - successful entrepreneurs in the community, UAH faculty, and student members of the UAH Entrepreneurship Club. The week will culminate with the students presenting their entrepreneurial ideas in a business competition complete with a $1,000 UAH scholarship for the winning team.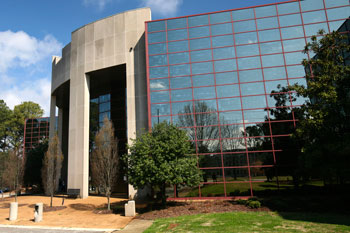 "Last year, the camp exceeded our expectations. One mother said her son's life was changed by the experience," said Caron St. John, Dean of the College of Business Administration. "The many successful entrepreneurs from the community who helped out had a blast. We hope to have a great group of students and entrepreneurs again this year."
The $350 tuition includes on-campus housing, meals, supplies, and incidentals for the week. Applications are due May 15th, and full payment is due June 1st. Financial need scholarships are also available.
To learn more about the camp or to apply, visit www.uah.edu/camp .
---
You may also be interested in: