UAH's Wind Ensemble and Choir join forces to showcase works of contemporary composers
HUNTSVILLE, Ala. (April 10, 2013) - The University of Alabama in Huntsville's (UAH) Department of Music will present a joint performance of the UAHuntsville Wind Ensemble and Choirs at 7:30 p.m. on Friday, April 12, at First Baptist Church of Huntsville and Saturday, April 13, at Asbury United Methodist Church of Madison. The program, entitled Living Music, will exclusively showcase the works of some of the most important composers of contemporary music living today.
The UAHuntsville Wind Ensemble will begin with two brand-new works by up-and-coming wind band composers Travis Cross and John Mackey. Cross' Short Essay, a concert fanfare, will open the program, followed by Mackey's stunningly lyrical Sheltering Sky. Next, the Wind Ensemble will turn to venerable composers David Gillingham and David Maslanka in a double billing of marimba concerti, featuring UAH student percussionists Ryo Adachi and Justin Swearinger.
The UAHuntsville choirs will present the famous Nocturnes of Morten Lauridsen and the world premiere of a new setting of Tarik O'Regan's Triptych, set for orchestral winds and chorus by UAH faculty member, Dr. David Ragsdale.
Both concerts are open to the public free of charge, and both will feature a 7:00 p.m. pre-concert talk from O'Regan, a two-time Grammy nomine, 2013 Eminent Scholar in the Humanities, and Composer-in-Residence.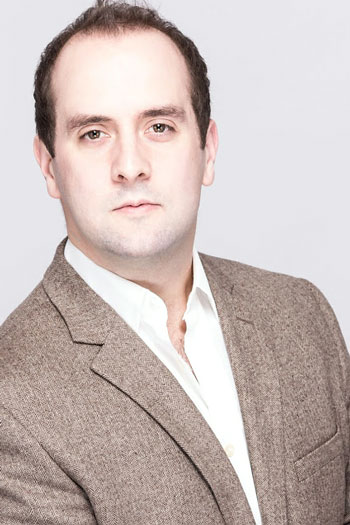 Tarik O'Regan, composer of Triptych, will give a pre-concert talk before both performances.
---
You may also be interested in: