PNC Bank donates gift for extension of UAH VITA Program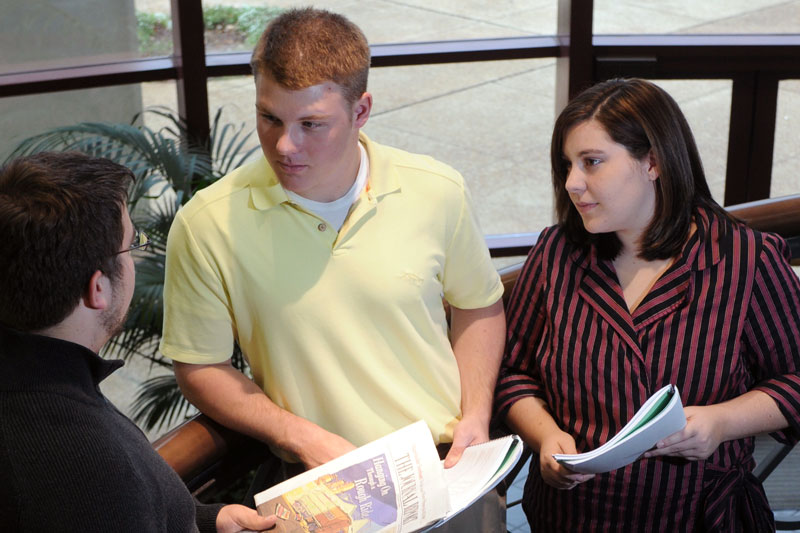 HUNTSVILLE, Ala. (March 25, 2013) - The University of Alabama in Huntsville (UAH) College of Business recently received $2,000 from PNC Bank to continue funding of the university's Volunteer Income Tax Assistance (VITA) Program.
"This generous PNC gift will provide much needed financial support for the VITA Program. UAH is very appreciative of PNC's support of such a vital community service," said Robert Lyon, Vice President for the Office of Advancement at UAH.
"This funding reflects PNC's continued commitment to UAH as they work to drive business and economic development opportunities in the Huntsville community," said Jim Hansen, PNC regional president, Northern Alabama.
The College of Business Administration has had an on campus VITA program for many years. UAH participates in two VITA programs, the SaveFirst Program sponsored by ImpactAlabama and an on campus VITA program, said Dr. Charles Hickman, director of the UAH VITA Program and clinical associate professor in the College of Business.
"The PNC gift allowed us to hire an additional student to assist with the program," said Hickman. "We plan to increase the number of returns that we prepare by about 30 percent over last year. Most of this increase will be resident tax returns for members of the university and the general Huntsville community. The PNC money eased the financial stress of operating the program, allowed us to hire an additional student, who will now have paid tax preparation experience, and allowed us to significantly increase the number of returns we prepare."
Hickman noted too, that international students are generally required to file non-resident tax returns and there are few resources to assist with the obligation. Beta Alpha Psi, the financial information honor society, has teamed with the UAH International Student and Scholar office to provide U.S. tax compliance assistance, including tax return preparation, for our international students and scholars.
UAH has partnered with SaveFirst and United Way for five years, preparing thousands of tax returns for Huntsville residents. The partnership has saved over $1 million dollars in preparation and refund anticipation loan fees and helped Huntsville residents to secure millions in tax refunds.
You may also be interested in: