SCI Technology recently funded $100,000 scholarship at UAH in honor of businessman A. Eugene Sapp
HUNTSVILLE, Ala. (March 7, 2013) — SCI Technology, Inc. a subsidiary of Sanmina Corporation, recently funded a $100,000 endowed scholarship at The University of Alabama in Huntsville (UAH) in honor of A. Eugene Sapp's 50 years of service with the company.
"Mr. Sapp has been a cornerstone of the company and Huntsville for decades. His engineering and business expertise has had a profound impact on SCI and Sanmina, as well as the community. His dedication to business, education and community service has positively affected numerous important organizations, plus the lives of many individuals," stated Mike Underwood, President of SCI Technology, Inc.
A. Eugene Sapp joined SCI in 1962 and served in many capacities. In 1981, Mr. Sapp was promoted to President and Chief Operating Officer and named a member of the Board of Directors. In 1999, Mr. Sapp was elevated to Chief Executive Officer of SCI and in 2000, he assumed the position of Chairman. In 2001, he played an instrumental role in the merger between Sanmina Corporation and SCI Systems, creating one of the world's largest Electronics Manufacturing Services companies. Following the merger, Mr. Sapp remained a member of the Board of Directors until his announced retirement in 2012.
"Eugene Sapp is such a well respected leader in the Huntsville business community and beyond, it is very fitting that SCI Technology, Inc., is endowing a scholarship in his honor," said Robert Lyon, Vice President for the Office of Advancement at UAH. "I am extremely grateful for SCI's commitment to UAH and our students. This generous gift will make it possible for many promising students to attend and graduate from the College of Engineering."
The SCI Technology—A. Eugene Sapp Scholarship will support undergraduate freshmen engineering students who demonstrate academic excellence, financial need, leadership potential and community involvement. The scholarship will be awarded to full time students (12 hours or more) who maintain a grade point average (GPA) of 3.0 or higher. In addition, recipients must complete a total of 24 credit hours each academic year. The SCI Technology—A. Eugene Sapp Scholarship is renewable for up to three years, and recipients will be required to re-submit a scholarship application every year in order for the award to be restored.
About SCI Technology, Inc.
SCI Technology Inc., has been providing engineering and manufacturing solutions to the global defense and aerospace industry for more than five decades. SCI is headquartered in Huntsville, Alabama — America's center for defense and aerospace excellence, and one of the leading technology communities in the United States with the highest concentration of engineers in the country.
About UAHuntsville
The University of Alabama in Huntsville (UAH) is a public co-educational, state-supported research university within The University of Alabama System. UAHuntsville offers 71 degree-granting programs that meet the highest standards of excellence, including 33 bachelor's degree programs, 23 masters' degree programs, and 15 Ph.D. programs. Research has grown from $65 million in 2008 to an anticipated $82 million for 2010. In 2009, the university received its largest grant in history -- $78 million over five years. UAHuntsville is accredited by the Commission on Colleges of the Southern Association of Colleges and Schools Commission on Colleges (SACSCOC) to award bachelor's, master's and doctoral degrees.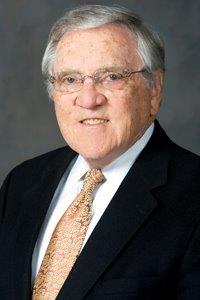 A. Eugene Sapp
Photos
...Rapid Gallery Loading...
---
You may also be interested in: