Nationally recognized sociologist to lecture at UAHuntsville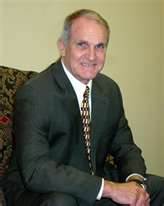 HUNTSVILLE, Ala. (January 21, 2013) — Nationally recognized sociologist Arthur G. Cosby, distinguished professor of sociology and director of the Social Science Research Center at Mississippi State University will lecture Tuesday, Jan. 22, at The University of Alabama in Huntsville (UAHuntsville).
Cosby's lecture "Research Horizons in the Social Sciences: The Emergence of "Big Data," will be presented at 11:15 a.m., in Roberts Hall room 419. The event is free and open to the public.
Dr. Arthur G. Cosby is a William L. Giles distinguished professor at Mississippi State University (MSU). He serves as director and research fellow at the University's Social Science Research Center (SSRC) and as professor of sociology. His research applies social science knowledge to such real-world problems as health, poverty, career development, racial disparities, tobacco control, families and children, and policy studies.
In his UAHuntsville research presentation Dr. Cosby will discuss "Culturomics," a new approach to sociological research using digital databases of unprecedented size, such as those derived from the Google Book Project. Cosby believes that "the emergence of 'big data' creates unparalleled opportunities for advancement in the social sciences." He plans to provide some concrete examples of how such research can expand our understanding of time, energy and energy policy, as well as "the growth of icons in America culture."
He received his Ph.D. in sociology from Mississippi State University and has held prior faculty positions at Louisiana State University and Texas A & M University. Dr. Cosby has numerous publications and conference presentations in the area of public sociology.
For more information
Joyce Anderson-Maples, (256) 824-2101
maplesj@uah.edu
---
You may also be interested in: