U.S. News & World Report ranks UAHuntsville's online graduate nursing program as one of the top 20 in the nation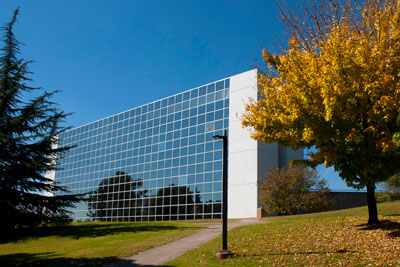 HUNTSVILLE, Ala. (January 21, 2013) — The University of Alabama in Huntsville's (UAHuntsville) College of Nursing online graduate program is ranked among the best in the nation by U.S. News & World Report's 2013 Edition of America's Best Online Education Programs. The UAHuntsville program was the only one in the state to be ranked nationally in the top 25.
Earlier this week, U.S. News & World Report released its first-ever numerical rankings of undergraduate and graduate online education programs. The UAHuntsville College of Nursing's graduate program was highly ranked at 13. The university's undergraduate online program was ranked 21.
"We are very pleased with the high rankings and recognition of our three undergraduate and graduate online programs. Through our undergraduate online program registered nurses with associate degrees can continue their education and earn their Bachelor of Science in Nursing," said Dr. C. Fay Raines, Dean, UAHuntsville College of Nursing.
"At the graduate level, we offer Leadership in Health Care Systems for master's students, and our Doctor of Nursing Practice program online. These excellent programs are important parts of our total program offerings, which include both online, and on-campus nursing education opportunities," Raines noted.
U.S. News evaluated more than 200 online bachelor's degree programs, and 101 online nursing master's programs. UAHuntsville programs earned their rank based on scores from four categories: faculty credentials and training, student engagement, admissions selectivity and student services.
Overall, U.S. News ranked UAHuntsville's online master's program higher than other major institutions such as Johns Hopkins University, Texas Tech University Health Science Center, Yale, Arizona State University and the University of Florida.
The online nursing classes allow students to access course materials at their own convenience. Most graduate students are already employed when they first enroll. However, the UAHuntsville College of Nursing does not require applicants to have professional nursing practice experience, after receipt of their nursing licenses, to be admitted. The deadline for applications is April 15.
**ABOUT THE UAHUNTSVILLE COLLEGE OF NURSING:
The UAHuntsville College of Nursing offers the Bachelor of Science in Nursing, the Master of Science in Nursing, the Doctor of Nursing Practice, a Post-Master's Family Nurse Practitioner Certificate, and a Graduate Certificate in Nursing Education. The College of Nursing is dedicated to excellence in teaching, practice, scholarship, and service. Faculty have the responsibility to educate students of nursing as well as to provide continuing education, to engage in scholarly activities that will develop and extend the discipline of nursing, and to provide service to the nursing profession, the community, and the academic environment in which nursing study resides. For specific information regarding the College of Nursing's online programs, please visit http://www.uah.edu/nursing/online.
To view The U.S. News & World Report top 24 online graduate nursing programs, please visit: http://www.usnews.com/education/online-education/nursing/rankings.
For more information
Joyce Anderson-Maples, (256) 824-2101
maplesj@uah.edu
---
You may also be interested in: