UAHuntsville to host student leadership conference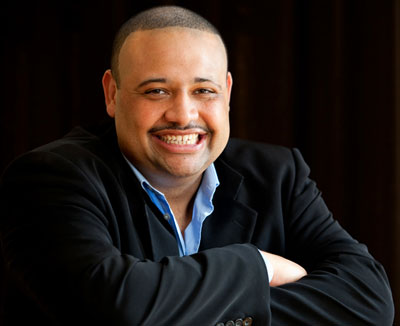 HUNTSVILLE, Ala. (January 7, 2013) — National leadership speaker, Generation Y expert and coach, author and media commentator Joshua Fredenburg, will give the keynote address at the University of Alabama in Huntsville (UAHuntsville) Student Leadership Conference on Saturday, March 2.
"LOL: Leaders On Leadership," workshops and lectures will be held in the Shelby Center for Science and Technology on the UAHuntsville campus. The conference is free for all students, including those from surrounding universities and colleges. Lunch will also be provided for those who register by Friday, February 22. The UAHuntsville Student Life Office sponsors the annual event.
Joshua Fredenburg's presentation will be from 11:15 a.m., to noon. He will host a question and answer session immediately after his talk. Additional conference workshops and lectures include goal setting, leadership styles, networking, public speaking, time management and organization, event planning, budgeting, and team building and organizational leadership.
Fredenburg is the president and founder of Circle of Change Leadership Conference, a high impact, unique, and inspiring leadership conference that connects emerging leaders with industry experts. Circle of Change provides cutting-edge educational sessions, creates networking opportunities between students, and respected companies/organizations, and introduces emerging leaders to meaningful service learning opportunities. Fredenburg also serves as CEO of Vision XY, a public speaking business geared towards developing America's next top leaders for personal, career, relationship, and leadership success.
He has appeared as a television guest on BET, the Wayne Brady Show, the KTLA Morning Show in Los Angeles, the Daily Buzz Nation Morning Show, and many other familiar radio and television programs throughout the country. Nationally, he has also served as a dynamic keynote speaker for leadership conferences, retreats, and in-service training sessions at high schools, colleges, and corporate events. In addition to his successful speaking and television career, he has published four books.
Fredenburg received an undergraduate degree in communication studies from California State University-Long Beach, a master's degree in organizational leadership from Biola University (La Mirada, Calif.), and is expected to earn a Ph.D., in organizational leadership from Nova Southeastern University (Fort Lauderdale, Fla.) in 2014.
For more information about the UAHuntsville "LOL: Leaders On Leadership" conference, please contact Kacey Schaum
assistant director for Student Life at Kacey.Schaum@uah.edu 
or telephone (256) 824-5420, fax: (256) 824-4883.
For more information
Joyce Anderson-Maples, (256) 824-2101
maplesj@uah.edu
---
You may also be interested in: