UAHuntsville a StormReady University
The University of Alabama in Huntsville has earned the status of a StormReady University by the National Weather Service. UAHuntsville is one of only five universities in the state and one of 95 in the nation to gain this notification.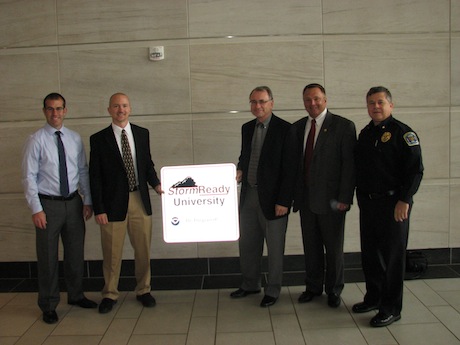 Pictured, from left to right, are: Dave Nadler, Warning Coordination Meteorologist with the National Weather Service; Kevin Bennett, Emergency Management Coordinator, UAH; Ray Pinner, Vice President for Finance and Administration; Rex Reynolds, City Administrator, City of Huntsville and Michael Snellgrove, UAH's Chief of Police.