Judith McFarlane globally recognized nursing educator, and researcher to lecture at UAHuntsville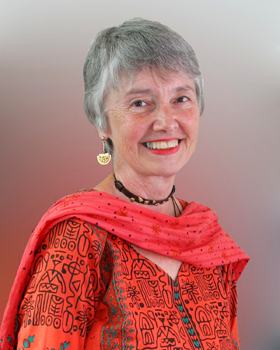 HUNTSVILLE, Ala. (September 16, 2012) — Judith McFarlane, a nationally recognized nurse educator and global advocate for preventing violence against women and children, will give two lectures next month at The University of Alabama in Huntsville (UAHuntsville).
Dr. McFarlane serves as professor and Perry Chair in Health Promotion and Disease Prevention at Texas Woman's University in Houston. She also holds an appointment as visiting professor and Research Scholar at Aga Khan University School of Nursing in Karachi, Pakistan.
McFarlane's visit to the university is part of UAHuntsville's Distinguished Speakers Series, and is a collaborative effort between the College of Nursing and the College of Liberal Arts Women's Studies Program. Both lectures are free and open to the public.
Her keynote address will be presented on Tuesday, Sept. 25 at 7 p.m., in the Chan Auditorium (Business Administration Building) and is entitled "Violence Against Women: Addressing Global Health Issues and Evidence-Based Practice for Policy Development." McFarlane's lecture will focus on violence against women from a global perspective, and emphasize developing policies to help women.
And, on Wednesday, Sept. 26 from 9:30 a.m. to 11 a.m., in the Wilson Hall Theatre (room 001) McFarlane will give a second talk, entitled "Partner Violence: Evidence-Based Interventions to Promote Safety and Well Being for Women in Your Community." During this lecture, McFarlane will share her experiences working with communities in Texas to improve the health and well being of women and provide evidence for interventions that have proven to benefit women who are victims of partner violence.
McFarlane has a national and international reputation for her research involving abused women — specifically women abused during pregnancy. Her research findings have been presented to Congressional committees, included in national health objectives, and cited on Cable News Network (CNN), courtTV (Laci Peterson case) and other news broadcasts and publications.
Additionally, she has completed 19 major research projects with funding from the National Institute of Justice, the Agency for Healthcare Research Quality, the Kellogg Foundation, the National Center for Injury Prevention and Control, and the March of Dimes. She has published over 162 articles in peer-reviewed medical and nursing journals. Her current funded research is a seven-year prospective study that investigates the treatment efficacy of the two models most often used for abused women: safe shelters and justice services. This study also investigates the long-term effects abuse has on child functioning.
McFarlane received undergraduate and graduate degrees in nursing from the University of Florida. She earned a Ph.D., in community health from the University of Texas School of Public Health.
The UAHuntsville Distinguished Speakers Series is sponsored in part by the Office of the Provost and the Faculty Senate. Additionally, the Global Studies Program, and the Beta Phi Chapter of Sigma Theta Tau International Honor Society of Nursing are sponsoring McFarlane's visit to the university.
National and Regional Domestic Violence Statistics
Dr. Judith McFarlane, a global authority on the health effects of violence against women and children will visit the university as part of UAHuntsville's Distinguished Speakers Series, presenting lectures on Tuesday, Sept. 25 and Wednesday, Sept. 26.
Below are statistics on domestic/partner violence provided by the national website Domestic Violence Statistics, and regionally by CrisisServices of North Alabama.
Statistics: Domestic Violence Statistics
Every nine (9) seconds in the United States a woman is assaulted or beaten
Domestic violence is the leading cause of injury to women—more than accidents, muggings, and rapes combined
Studies suggest that up to 10 million children witness some form of domestic violence annually
Nearly one in five teenage girls who have been in a relationship said a boyfriend threatened violence or self-harm if presented with a breakup
Domestic violence victims lose nearly 8 million days of paid work per year in the U.S. alone — the equivalent of 32,000 full-time jobs
For more information and additional statistics, please visit: http://domesticviolencestatistics.org
DOMESTIC VIOLENCE CRISIS HOTLINE: 1-800-650-6522
Statistics: CrisisServices of North Alabama (HOPE Place and HELPline)
Serving Limestone, Jackson, Madison and Morgan Counties
| | |
| --- | --- |
| Crisis Hot Line Calls (total calls) | 30,505 |
| Counseling calls | 6,832 |
| Crisis calls | 3,358 |
| Suicide calls | 1,137 |
| Domestic Violence calls | 2,092 |
| Sexual Assault calls | 492 |
| Information calls | 12,522 |
| Crisis Calls | |
| Rape Response | 487 |
| Shelter Program | |
| Domestic Violence (Crisis calls) | 946 |
| Children (case management) | 140 |
| Infant/Toddler (hours) | 547 |
| | |
CrisisServices of North Alabama, Inc., is comprised of six major programs – the HOPE Place Shelter Program, the CrisisServices Program, the Domestic Violence Outreach Services Program, the Sexual Assault/Domestic Violence Nurse Examiner Program, the 2-1-1 Information and Referral Program and the Education and Training Program. Each program has specific goals and objectives within the framework of the parent agency. Outreach contacts are listed below:
Christa Crabtree – 256-232-0280
Limestone County Victims Services Coordinator
Janet Sage — 256-574-5826
Jackson County Victims Services Coordinator
Kathy Coleman Watwood — 256-337-3670
Morgan County Victims Services Coordinator
In Madison County, please call 256-716-1000
For more information
Joyce Anderson-Maples (256) 824.2101
maplesj@uah.edu