UAHuntsville students travel to D.C. to observe Congress and a day of service
HUNTSVILLE, Ala. (April 3, 2012) — More than 100 students from The University of Alabama in Huntsville traveled to Washington D.C. over spring break in a trip sponsored by the Student Government Association.
Students visited the White House, Congress and the historical landmarks of the city and completed a "Day of Service" at the Anacostia Watershed Society.
Ravi Patel, the Student Government Association President, said he thought the trip was an important activity for the SGA to sponsor. "In order for students to get an understanding of the origins of our nation, as well as how government works at the national level, we decided to sponsor an affordable trip that any student could attend," Patel said.
While visiting Capitol Hill, the students had an opportunity to meet with local legislators including Congressman Mo Brooks and Senator Jeff Sessions. Both Brooks and Sessions met the students on the steps of the Capitol for an informal question and answer period and photos. Students then had an opportunity to observe Congress in session from the gallery.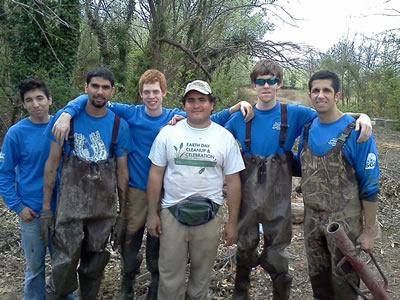 Students also volunteered with the Anacostia Watershed Society during a "Day of Service." The Anacostia Watershed Society's mission is to preserve the historic Anacostia River, which runs through the Washington D.C. area. Students worked removing debris from the river banks and helped to preserve the wetlands in the area.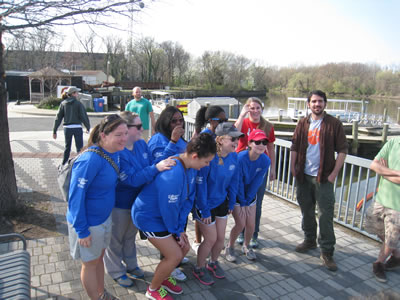 Patel said the SGA wants to make the spring break trip an annual activity, and given the success of this initiative by SGA, he hopes that an alternative spring break program can be developed so that students spend their spring break performing acts of service across the country rather than the traditional spring break.
For more information,
contact Ray Garner
256.824.6397
(256.UAH.NEWS)
ray.garner@uah.edu