Lecture at UAHuntsville on Gravity Probe B mission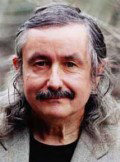 HUNTSVILLE, Ala. (February 20, 2012) - The University of Alabama in Huntsville will host a public colloquium on Friday afternoon featuring Dr. C.W. Francis Everitt of Stanford University.
Dr. Everitt will discuss the results of NASA's Gravity Probe B mission, the space agency's longest running flight project, and the ability of humans to use space and space hardware as a test-bed for fundamental physics and general relativity.
The Huntsville community and UAHuntsville were crucial to the scientific successes of the mission in exploring - and eventually confirming through space-based experimentation - two important tests of Einstein's Theory of General Relativity, first published in 1916. For more information on this mission, go to http://einstein.stanford.edu.
Dr. Everitt's research interests are experimental and theoretical gravitational physics. He is a research professor at the W.W. Hansen Experimental Physics Laboratory at Stanford University, and an associate member of the Kavli Institute for Particle Astrophysics and Cosmology.
The colloquium will take place on Friday, February 24th at 2 p.m. at the University Center Exhibit Hall on the UAHuntsville campus. Reservations are encouraged. Reply to rsvp@uah.edu or call 256-824-6063.
For more information,
contact Ray Garner
256.824.6397
(256.UAH.NEWS)
ray.garner@uah.edu