Special café event featuring educator, author Carolyn Baldwin Tucker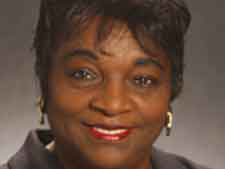 HUNTSVILLE, Ala. (February 1, 2012) ­— The University of Alabama in Huntsville's (UAHuntsville) Office of Multicultural Affairs will sponsor a Black History Luncheon and Spoken Word Café on Thursday, Feb. 16.
Dr. Carolyn Baldwin Tucker will be the guest speaker for the event at 11 a.m., in the Shelby Center for Science and Technology, room 301. Her talk is entitled "Black Women in American History and Culture." Luncheon tickets are $12 per person and are available for purchase in the Office of Multicultural Affairs, Madison Hall room 108, or by emailing Kimberly Crutcher-Williams at crutchk@uah.edu.
Tucker is a life-long educator, and inspirational author and speaker. A native of Chattanooga, Tenn., she is an adjunct professor at David Lipscomb University. She was employed for more than three decades as a public school system teacher, principal and administrator. Tucker is the author of the book Inspirational Readings for the Christian Woman.
She received undergraduate and graduate degrees from Tennessee State University. Tucker earned an Ed.S, (specialist in education) from the University of Tennessee Knoxville, and a Ph.D., from Peabody-Vanderbilt University.
For more information about Carolyn Baldwin Tucker's visit to UAHuntsville, please call 256.824.6822.