Charger Cycle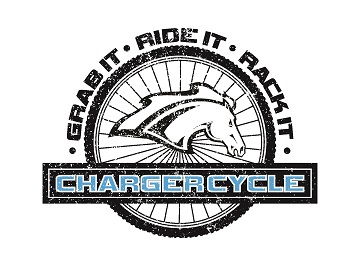 Please take any broken Charger Cycle to the nearest bike rack, or place them upside down so that other students will know they're broken. Please do not bring them to the SGA office.

Please do not carry a passenger on the back of the Charger Cycles. It's breaking the bikes almost immediately.

Please do not try to repair any broken Charger Cycles you see. If you want to help out, contact us at

ChargerCycles@uah.edu or on twitter @chargercycles.

Please do not take the Charger Cycles off of campus. Once they leave campus, they're considered stolen property. Also, if they break down we have no way to know where they are so that we can repair them.

We will also be begin infusing new bikes as soon as possible, this will include some smaller bikes built for shorter people.