We've Got the Spirit . . . How 'Bout You?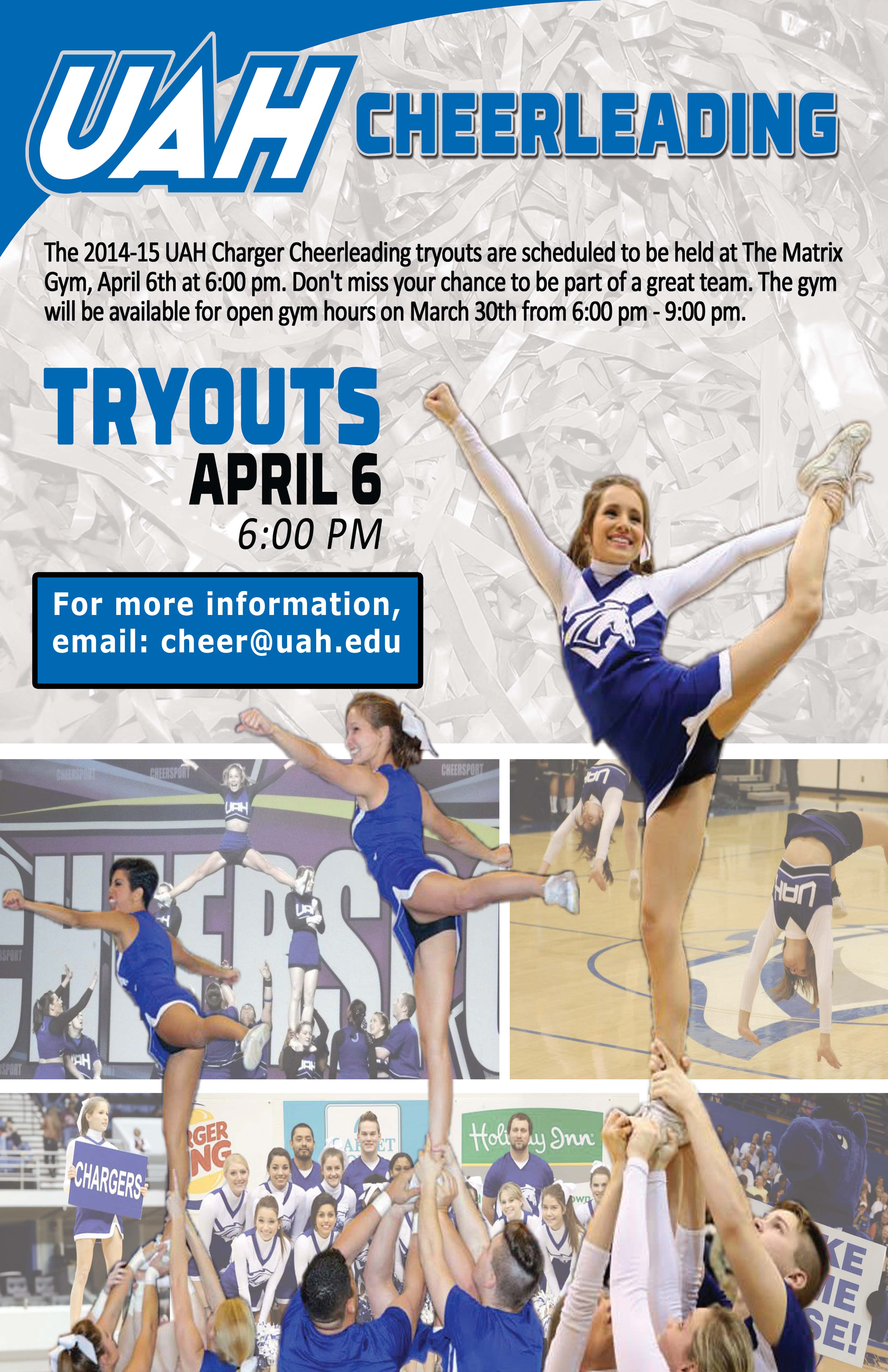 The UAH Cheerleading & Mascot Program is open to all full-time students in good academic standing at the University. Tryouts are held annually at theend of the spring semester and, if needed, an additional tryout may be held after classes resume for the fall semester.
Cheerleaders are judged on their technical skills, tumbling ability and collegiate image. During tryout clinics, cheerleading participants are taught various cheers, the fight song routine, and will be asked to perform specific tumbling requirements and passes. Students interested in becoming Charger Blue are asked to develop a short skit as well as provide ideas/examples of crowdinvolvement.
Being a part of the UAH Cheerleadering & Mascot program is a very large commitment and following academic studies, should be a top priority for each individual participating. Representing the University and supporting the Athletics Department is the team's main focus, but because of its competitive nature, there is a lot of work that goes into it. In order to attend nationals and compete with some of the top collegiate teams and mascots in the country, a background in cheerleading is preferred. The squad practices 4 days a week, with additional team workouts scheduled at the discretion of the coaches.

Tryout Information:
Open Gym and Tryouts held at:
3228 Leeman Ferry Rd SW; Huntsville, AL 35801