Second-Year Experience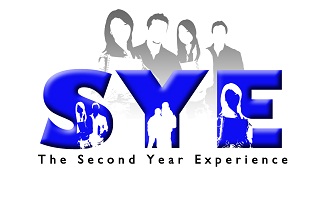 Second-Year Experience
Welcome to your second year of school at the University of Alabama in Huntsville!
We are so happy that you are back and we are looking forward to another great year with you.
The University assigns a high priority to a student's second year of college because the second year solidifies the foundation begun in the first year.
During the second year, students are focused on establishing personal and educational identities. As a result, students engage in activities in and
outside of the classroom moving them towards establishing future directions of study and growth.
The Second-Year Experience at UAH consists of a variety of programs and opportunities designed specifically for second-year students. The goal
is to help students be successful, have fun and get the most out of their UAH experience.
Featured Programs
SYE FroYo Kickoff: SYE event during WOW on Sunday, August 18th from 1-3pm.
SYE Major Discussion Panels: Experienced professors and students representing various departments will host conversations about the majors they
represent and related career fields. Students are able to ask questions and compare various similar career fields. Check back soon for dates and locations.
Career Luncheons: Sophomores are given the opportunity to sign up for a luncheon featuring the Student Success Center staff and a Faculty member. Past discussions have included topics like: finding the right internship, faculty members' career paths, and historical UAH stories.
Explore the World of Work: This program provides lots of information to help you explore the World of Work! Topics consist of internship and externship opportunities, Career Services resources, and sophomore specific advice on creating your career path. The World of Work kicks off on Thursday, September 12th with the Career Fair.
Halfway to Someday Celebration: Sophomore Jump. Join the sophomore party to celebrate being halfway to graduation!