Welcome to the Tutoring and Writing Program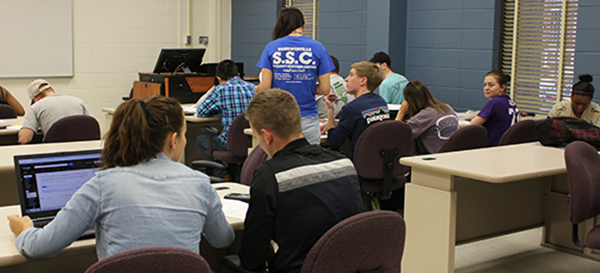 The Tutoring & Writing Program in the Student Success Center offers assistance to currently enrolled UAH students for free. Tutoring is available in a variety of subjects, focusing mostly on 100 and 200 level classes.
Our goal is to work with students not only on content, but also on study and learning strategies so that students can become independent learners. The Tutoring & Writing Program provides academic assistance to students through one-on-one and small group sessions of up to four students.
Our hours are Monday - Thursday 9am - 7pm and Friday 9am - 3pm. Click below to make an appointment today.
Your tutor can:

-help clarify parts of lecture or text
-assist in solving problems by suggesting
possible approaches or solving similar problems
-work with you to find the answers
-not help with take home exams






Come prepared by:

-leaving a note in tutortrac when making
your appointment
-bringing your textbook, syllabus, notes, handouts
and current assignments
-reading your text, starting homework, or bringing
your rough draft
Actively participate in your session by asking questions, completing practice problems, and discussing any problems you may be having with the subject.