Welcome to the Tutoring and Writing Program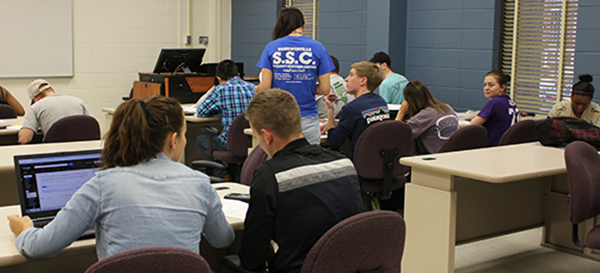 The Tutoring & Writing Program in the Student Success Center offers assistance to currently enrolled UAH students for FREE. Tutoring is available in a variety of subjects, focusing mostly on 100 and 200 level classes.
Our goal is to work with students not only on content, but also on study and learning strategies so that students can become independent learners. The Tutoring & Writing Program provides academic assistance to students through one-on-one and small group sessions.
We're open Monday - Thursday 9am - 7pm, and Friday 9am - 3pm. Click below to make an appointment today.