Welcome to the Office of Academic Support Programs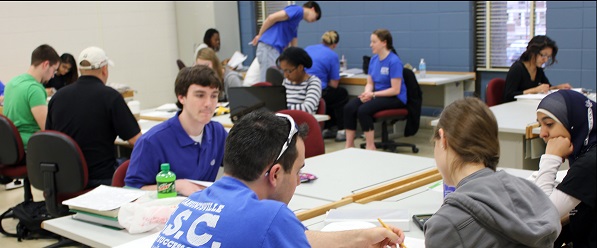 Welcome!
Thank you for visiting our Academic Support Programs web page. Our mission is to engage students in the learning process and to guide students to develop the life-long skills that will benefit them here at the university and in their lives after graduating.
Our programs include Academic Coaching, Peer Assisted Study Sessions (PASS), and Tutoring.

Our Academic Coaches offer students individualized help with study skills and strategies that will improve academic performance.
The PASS program schedules weekly content and study strategy sessions with your classmates; these sessions are facilitated by a peer leader.
The Tutoring & Undergraduate Writing program offers tutorials on the content of specific courses and consultations on writing assignments.
All of our programs are free to currently enrolled students. Please make an appointment anytime through or online scheduling system or by contacting the program directly.