Alpha Epsilon Delta
The Health Professional Honor Society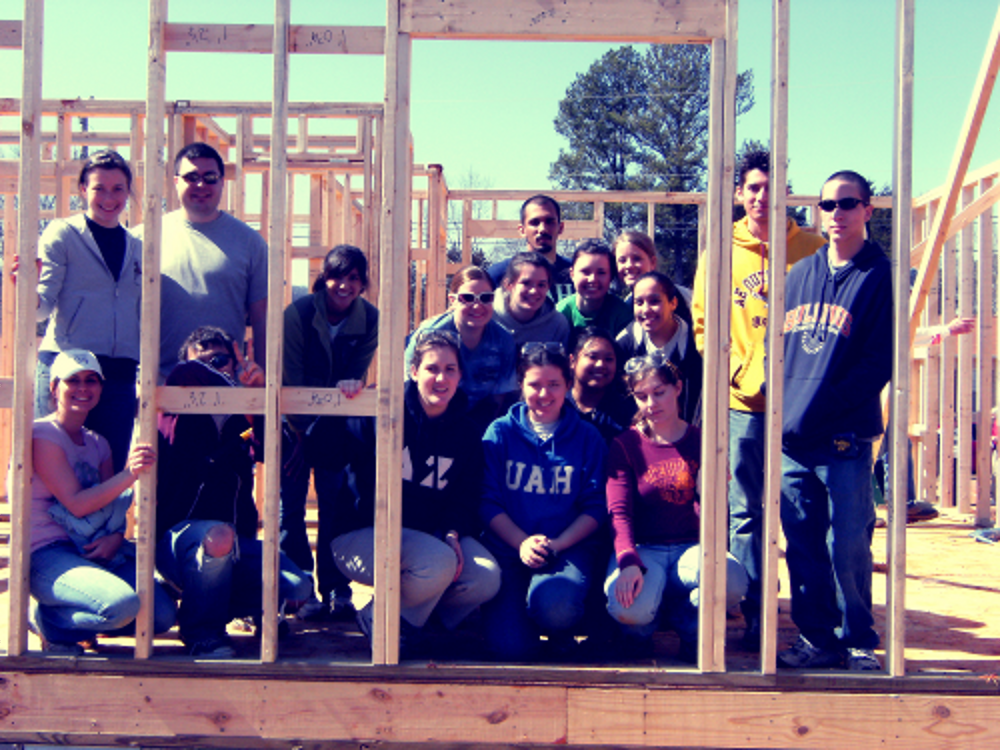 AED functions both as an Honor Society and service organization. This dual role is reflected in the societal structure and chapter activities.
Chartered on May 12, 1979, Alpha Epsilon serves as the UAH Chapter of AED.


Advisors:
Dr. Moriarity, Biological Sciences Chair
Dana Parcher, Pre-Health Advisor
Mission:
The mission of Alpha Epsilon Delta (Alabama Epsilon) and Medical Careers Club (MCC) is to encourage and recognize excellence in pre-professional scholarship; to stimulate an appreciation of the importance of education; to promote communication between undergraduate and professional-school students and educators; to provide a forum for students with common interests; and to use its resources to benefit health organizations, charities and the community.
In addition to the honors society, AED, UAH has a Medical Careers Club. Both organizations have the same officers and participate in the same activities and meetings. The purpose of Medical Careers Club is to allow students who to do not yet qualify for AED an opportunity to participate and learn from older students
Applications & Requirements:
Due February 15th 2013, Considered once a year
The AED Constitution requires:
3.2 overall GPA

3.2 science GPA

Completion of at least one 300 level science or nursing courses

Community service, extracurricular activities, and service record from MCC participation

Participations in all activities you are available to attend.

Dues:

National Membership Fee- $75 (one-time)

Chapter - $50 (school year)
Benefits of Membership:
Public recognition of outstanding scholarship
Opportunity to be part of a national group of students interested in professional health as a career
Publications of the Society are devoted to the interests of students in the health professions.

The Scalpel

is an educational journal, and a compilation of events and activities
Opportunities to participate in activities which promote interest in professional health
Interaction with other chapter members and professionals throughout the US
Participation in national conventions and meetings of the Society
Consideration for AED scholarships
Functions of Alpha Epsilon Delta:
Encourage and recognize academic excellence among students
Offer opportunities for intellectual and professional development
Promote communication between health professionals, students, and educators
Provide a forum for students with common interests
Use resources to benefit health organizations, the university, charities, and the community
Stimulate an appreciation of the importance of pre-health education