Lab Update - January 2014
Lab Notes:
I trust everyone had a Safe and Happy Holiday Period. Since I last communicated with you we have completed another semester here at the University. Our students are progressing towards graduation and the next step of their lives.

At the lab we have been awarded more equipment to continue our growth. We have been awarded by the Department of Energy (DOE) through their Educational Development Donation program 3 complete video systems for a total of 45 cameras that will allow us to monitor our labs for entry protection and to monitor tests as they are being conducted. This equipment is due in towards the end of January. We have also obtained from the DOE additional microscopes and an automated grinding station for polishing our potted specimens for microscopy.


We will also be receiving and installing this month the following: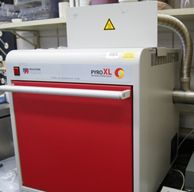 Milestone Pyro-XL Ashing Furnace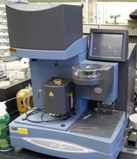 TA Instruments TGA-5000 with Mass Spectrometer
Bose Fatigue Tester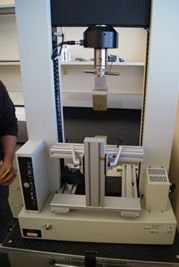 MTS Insight 50kN Electromechanical Fatigue Tester
The addition of this equipment continues to increase our capabilities. The addition of the two fatigue machines gives us the ability to now test specimens from 100um in diameter and takes less than 1 lb. to break to a specimen that takes 22,000 lbs. to break.
We welcome you to setup a visit to tour our facility. We continually are growing our capabilities and would love the chance to work with you and your team.
I would welcome you to visit our lab and see our capabilities in person.
Please contact me to schedule a tour of our facility or for assistance with any of your reliability needs.
Mark Gauldin
UAHuntsville Reliability and Failure Analysis Lab Manager
(256) 824-2685