Grad Finale
Spring 2014 Grad Finale!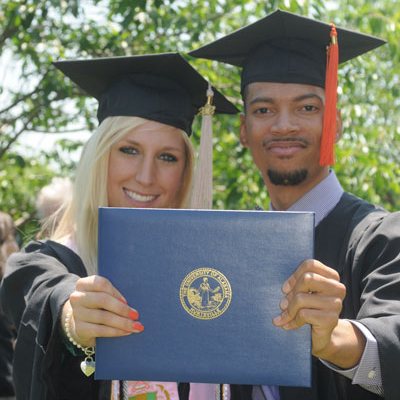 Tuesday, February 25, 2014
3:30 p.m. - 6:30 p.m.
Wednesday, February 26, 2014
11:00 a.m. - 2:00 p.m.
Charger Union - University Bookstore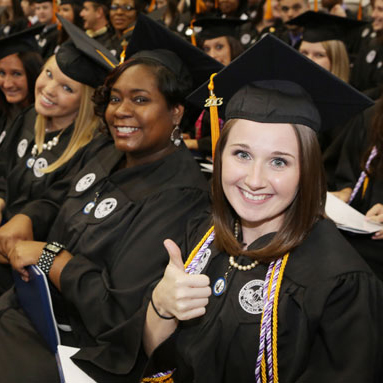 You're Invited!
Spirng candidates,
Congratulations! All your hard work over the past few years is about to pay off with your graduation from college. And there's nothing like walking across that stage to get your diploma!
But first, UAH would like to help you celebrate your major milestone by inviting you to this spring's Grad Finale, which will be held Tuesday, February 25, from 3:30 to 6:30 p.m. and Wednesday, February 26, from 11 a.m. to 2 p.m. in the Charger Union - University Bookstore.
We'll have food and drinks, of course, but also drawings for prizes like a free class ring, cap & gown, and diploma frame (door prize list)! You'll have the chance to pose for formal graduation photos by Stacy Jones Photography - or take more casual photos in front of the Alumni Association Photo Booth.
Still have lingering questions about graduation? We've got that covered too! Representatives from numerous departments will be available to assist with all aspects of your big day, including cap & gown ordering, degree checkout, and Commencement details. We'll even have a computer onsite for you to verify your degree information electronically!
And because we know your job search is at the top of your priority list after graduation, we'll also be providing free resume and job interview preparation services courtesy of the Office of Career Development.
So mark your calendars and save the date. Because this is one graduation celebration that you won't want to miss!
Congratulations to our winners! See complete list here (click here).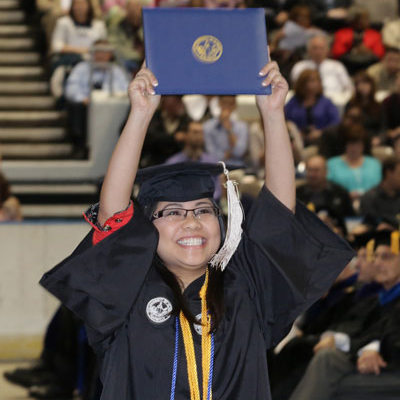 Fall 2014 Grad Finale Dates:
Tuesday, October 7, 2014;
3:30 p.m. - 6:30 p.m.

Wednesday, October 8, 2014;
11:00 a.m. - 2:00 p.m.

Save the date!