Air-Breathing Test Cell
The Air-Breating Test Cell is a 20 by 40 foot room designed for testing small engines at the UAH Propulsion Research Center. The area has engine tie downs in the floor, roll up doors at each ends suitable for turbine or piston engine testing. This facility permits testing with flows of high pressure, high temperature air. It includes a 500ft3 tank proofed to 4500 psia and a 6000 psia compressor to charge the tank. This is augmented by a 23 ft3 tank proofed to 3500 psia. The facility has a 240kW air heater rated to 725 psia and 760 deg R. An instrumentation rack includes jacks for up to 8 K-type thermocouples and transducers and Scanivalves to allow up to 100 simultaneous pressure measurements.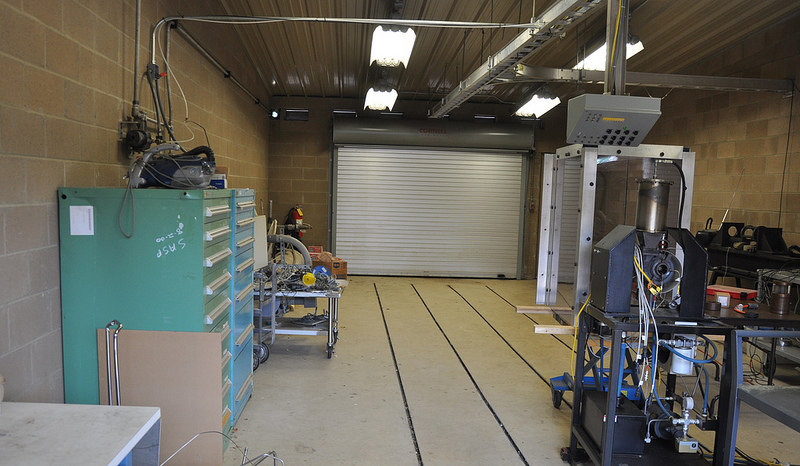 PRC Air Breathing Test Cell
The Propulsion Research Center has explored doing small engine prognostics and diagnostics testing in this area and unmanned aerial vehicle engine endurance testing as well.