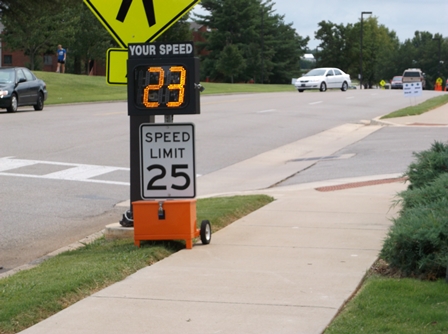 Traffic Enforcement
Bicycle Operation and Crosswalk Enforcement
As we draw near to the holiday season, traffic enforcement needs change. With all the hustle and bustle, distracted driving is a real and increasing problem. Please bear this in mind as you travel on and around campus. Our focus for the remainder of the fall semester and through the holiday recess will be on bicycle operation and crosswalk enforcement.
Alabama traffic laws apply to bicyclists in much the same way they do to operators of motor vehicles. It is incumbent on bicyclists to familiarize themselves with and obey these laws.
Pedestrians are reminded to use the marked crosswalks and avoid becoming distracted by texting, emailing and speaking on their cell phones. Even with the right of way, be cautious about stepping out into a crosswalk at a busy intersection.