Announcing a new Sign-In Page for Accessing your Google Email Online
If you access your email online today through a web browser, you will likely soon see a change to the sign-in page. To date, any of our customized sign-in pages you are prompted for a username and need to enter your Charger ID. In the next few days, you will be prompted for your email address instead of username. You must enter your full official UAH email address, such as abc1234@uah.edu and password to access the site. These pages will be similar to what you see at www.gmail.com today.
This notification is intended to prevent any concern that you've reached the wrong destination when you log into UAH Google Apps. If you have any questions or problems, please contact the OIT Help Desk:
256-824-3333
helpdesk@uah.edu
We have made this change because Google will soon end the support for customized sign-in pages. The sign-in page will now look the same across all Google sign-in pages, no matter which app you are using or which domain you're logging into (@uah.edu or @gmail.com).
Soon the sign-in page will look like this: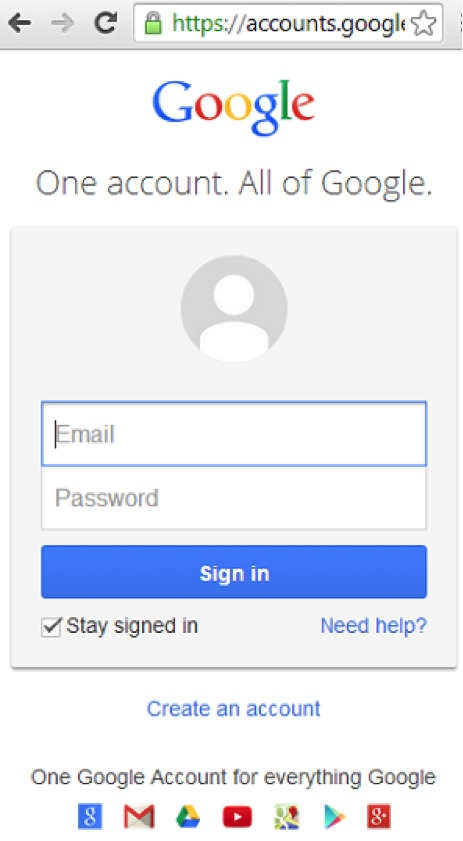 Today the sign-in page looks like this: