Why We Love What We Do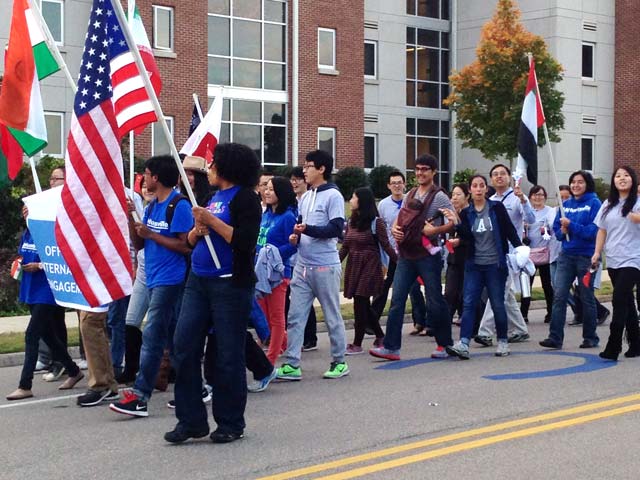 Letitia (not her real name) was born and raised in a rural town of about 2,000 people. She didn't have a lot of money – but she had big dreams. As a rising junior at her university, she decided she wanted to spend a year abroad on an international exchange program. And despite the fact that she'd never set foot on an airplane or traveled far from her home state, she set about finding ways to make it happen.
The week before her spring break, Letitia put together a portfolio of her activities, her goals, her accomplishments, and her dreams. The next week, when many of her friends were sunning themselves on warm beaches or enjoying the rides at Disneyworld, Letitia went back to her hometown -- and she went door to door. She visited civic clubs, banks, the city hall, and local churches. She told her story, and she asked for support. Back on campus after the break, she took on a second part-time job, and even managed to earn an additional scholarship. Bit by bit, she cobbled together the money she needed to make her study abroad dream come true.
During her year abroad, she was inspired by visiting the seat of government in that country and decided to study law after she'd completed her bachelor's degree. And that's just what she did – graduating with honors and then serving with distinction as an attorney for a board of trustees of a university system before moving into private practice.
When I reflect on the huge leap from where Letitia began to where she is now, I'm still amazed. And yet hers is one of literally thousands of "international-education-changed-my-life" success stories I've had the chance to witness throughout my career.
Like Letitia, I was born in a small town. And while my family moved around the U.S. a lot while I was growing up, my sisters and I spent every summer in the Mississippi Delta where my grandparents lived. I'm not sure, looking back, if we were aware of any "global" connections. Sure, there were families of Italian and Chinese and Lebanese heritage; we knew them as neighbors and friends, local business owners and farmers. We didn't think of them as being connected to recent historic global forces involving labor supply and demand, or war and peace, or shifting demographics and migration patterns. And if you'd told my family back then that I'd be on my 3rd passport before I turned 40 years old, none of us would have believed it.
But today we all live in a very different world. Our lives are extraordinarily connected with the lives of people from across the globe. And our reality frame is completely different. So when I think about international engagement on university campuses around the world, I think not only about the technological, geopolitical, environmental, and economic forces that have brought us to this point, but also about the Letitias – and the Suzys, the Kentas, the Guillaumes, the Fatimas, and others -- who are shaped by them.
- Susan Steen