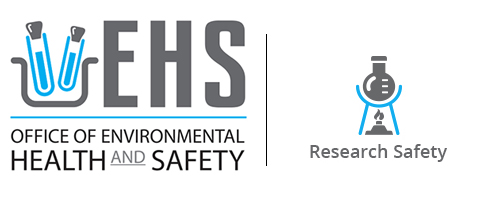 Our faculty members and affiliated researchers play the vital role in carrying out the university's mission of research and education. PIs are responsible for the intellectual direction of research and scholarship and for educating and training students. In carrying out these critical tasks, PIs are also responsible for compliance with laws and regulations that touch on all aspects of the research enterprise.

In an effort to continue the pursuit of world-class research the OEHS has created this website section to provide useful information pertaining to the safe and sustainable conduct of research. As a new principal investigator (PI) this website will familiarize you to environmental health & safety policies and procedures and assistance that OEHS will provide to support your endeavors and enhance your research career at UAH.
All PIs should understand the requirements that flow from regulations pertaining to environmental health and safety. Depending on the type of research being done, there are important requirements related to research methods that PIs must be familiar with, e.g., use of chemicals, other hazardous materials, radiological hazards, biological hazards, and personal safety.
lab supervisor/pi responsibilities (docx)
New lab start up procedures will lead PIs, Researchers, and Lab Supervisors to information useful for maintaining a laboratory that is compliant with applicable regulations. All employees anticipating conducting laboratory research must complete the Lab Start-Up Notice and submit it to the OEHS.
In addition to the New Lab Start-Up Procedures each PI should ensure that training requirements have been met by each individual working in the laboratory. Guidelines for training are provided in the training matrix.
training matrix (xlsx)
The Office of Sponsored Programs has designated PI Environmental Health and Safety Responsibilities as a course that can be used towards the Responsible Conduct of Research Face-to-Face Training. PIs receive one hour of credit for attending the training. Go to http://www.uah.edu/osp to register for training.
Specific laboratory hazard information is provided on the OEHS web site at www.uah.edu/oehs
miscellaneous guidance for PI's
link to controlled substance usage log (pdf) (doc)
list of dea controlled substances by schedule-2013 (pdf)
guidelines for the use of controlled substances in research 2014 (docx)
inventory form for controlled substances (docx)


screening document for laboratory workers using controlled substances in research