Faye Anderson, DNS, RN, NEA-BC
Lecturer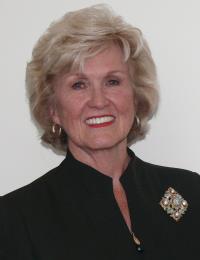 Office: NB 309
Phone: 256-824-2439
Email: faye.anderson@uah.edu
Education
DNS in Nursing Administration, Louisiana State University Health Sciences Center
MSN in Community Health Nursing, University of Southern Mississippi
BSN,McNeese State University
Clinical Expertise
Nursing Administration and Leadership
Teaching Responsibilities
NUR 632- Economic & Policy Implications in Health Care Systems
NUR 635- Residency in Leadership
NUR 636- Budgeting in Health Care Systems
NUR 637- Case Management in Health Care Systems
Research Interests
Staff Nurse Empowerment
Shared Governance
Staffing and Patient Outcomes
Research, Creative, and Scholarly Activity
Books
Anderson, F. ( 1998). "Performance management." in Rocchiccioli, J. & Tilbury, M. (Eds.). Clinical Leadership in Nursing. Philadelphia:Saunders.
Refereed Journal Articles
Frith, K., Anderson, F., Tseng, F., Caspers, B., Sanford, K., Moore, K., & Hoyt, N. (accepted for publication 2010). Effect of Nurse Staffing on Hospital-acquired Conditions and Length of Stay in Community Hospitals. Quality Management in Healthcare.
Frith, K., Anderson, F., Sewell, S. (accepted for publication Jan. 2010). Assessing and Selecting Data for a Nursing Services Dashboard. Journal of Nursing Administration:
Other Publications
Anderson, F. The 2010 American Organization of Nurse Executives' (AONE) Introductory Guide to Healthcare Regulation. Prepared by members of the 2008 and 2009 AONE Regulatory Monitoring Committees. (Contributor as a member of the 2009 Committee.) Available at www.aone.org (pending).
Toney-Dalgo, J. .& Anderson, F.. (1996).. "Developing a hospital ethics committee,". Nursing Management.
Unpublished Research
Correlations and Comparison of Empowerment, Job Satisfaction, and Governance of Nurses in a Magnet Hospital, 2006 (Unpublished Study)
Invited Colloquia, Seminars and Presentations
"Nurses as Knowledge Workers: Characteristics, Responsibilities, and Challenges" Anderson, F. 1 hour CEU presentation at In Celebration of Nursing 2009: A Symposium for Nurses Huntsville AL. August 29, 2009.
"Nurse staffing and Patient Outcomes in Acute Care Hospitals". Frith, K. & Anderson, F. Catholic Health Initiatives 2008 Nurse Executive Summit. Phoenix, Arizona. Oct. 7 & 8, 2008 (invited speaker).
"Shared Governance: Model for Professional Practice" October, 2008. Presentation to North Mississippi Medical Center Executive and Nursing Leadership.
"Shared Governance" - August 23, 2008 - 6 hour workshop presented to Shared Governance Steering Committee at North Mississippi Medical Center, Tupelo, MS.
"Nurse Manager Retreat" - November 9, 2007 - 4-hour workshop on problem solving and critical thinking presented to nurse managers at North Mississippi Medical Center
"Staff Nurse Retention; A Framework for Action" - September, 2007 - 4.75 hour workshop sponsored by Mississippi Office of Nursing Workforce
"Leadership in Complex Adaptive Systems" October, 2006 - Presented at Mississippi Nurses Association annual convention
"Magnet Recognition Program: Recognizing Excellence in Nursing Service" - January, 2006 - Presented to members of Beta Phi Chapter of Sigma Theta Tau.
"Finding Excellence in the Workplace: Magnet Hospitals" - September, 2005 - Presented to student nurses at Alabama Association of Nursing Students annual convention.
"Contemporary Nursing Management Models - Magnet Recognition Program" - October 2002 - Presented as continuing education at Mississippi Nurses Association Convention - Biloxi, MS.
"Staff Nurse Empowerment" - March 2002 - Presented to Sigma Theta Tau and Louisiana Nurses Association local chapter/distinct meeting - Lake Charles, LA.
"Nursing Shortage: The Good, The Bad, and The Challenge" - June 2001 - Presented at District 5 and 6, Mississippi Nurses Association Continuing Education Day - Biloxi, MS.
Grants
2008 - UAHuntsville Research Infrastructure Investment Grant "Analysis of Nurse Staffing and Adverse Events in Acute Care Hospitals" - co-investigator with Karen Frith and Fan Tseng ($63,872)-awarded.
2007 - US Department of Health and Human Services Grant "Culturally Competent Distance Accessible Post-Master's DNP Program" - submitted jointly with UAB School of Nursing. ($250.000) -Denied .
2005 - Dean's Research Award "Measurement of Shared Governance" ($2500) -awarded
2005 - Instructional Minigrant - "Development of Web-Based Program of Study for Master of Science in Nursing - Administration Track" ($1800) -awarded
1979-1981 - Nurse Training Act Grants-grants awarded yearly for education of Associate Degree Nurses-Amounts varied
Special Achievements/Honors/Awards
Mississippi Nurses Association Nurse of the Year (1986)
Mississippi Nurses Association District #6-Administrative Nurse of the Year (1991)
Named to Who's Who in American Colleges & Universities (2000)
Tenet Chief Nursing Officer Circle of Excellence Award (2003)