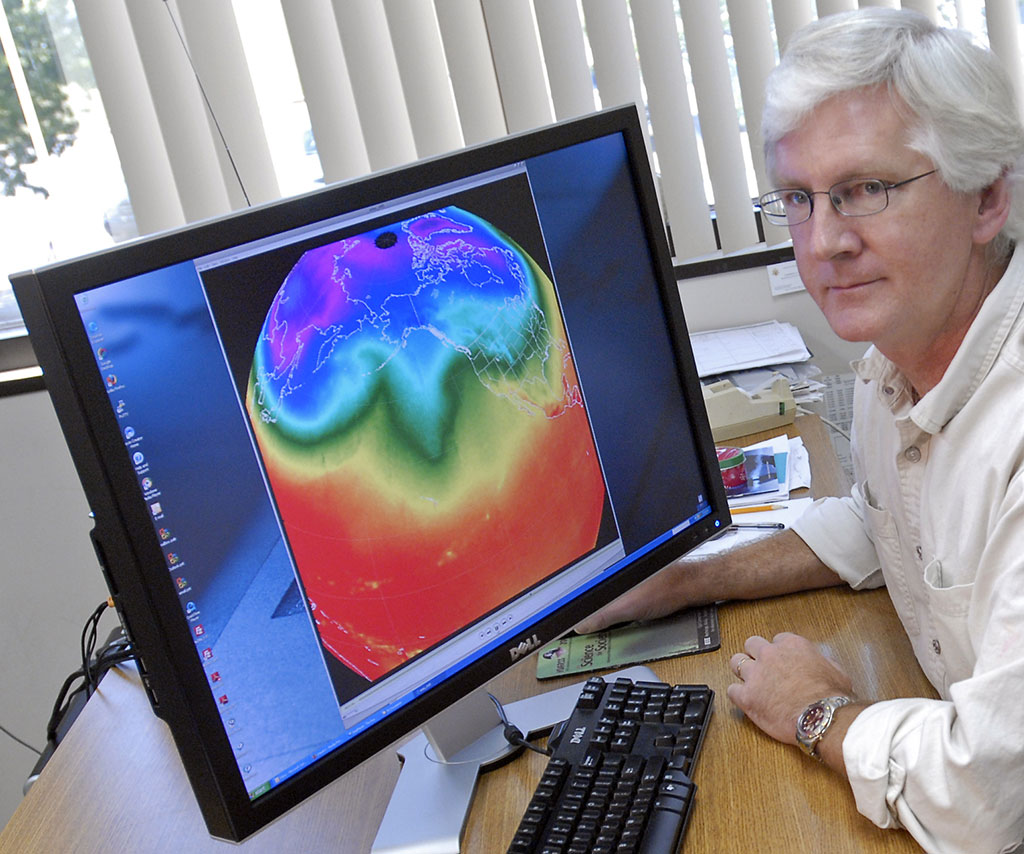 HUNTSVILLE, Ala. (June 11, 2014) – Dr. Roy Spencer, principal research scientist at The University of Alabama in Huntsville (UAH) Earth System Science Center, will speak on climate change and the hydrosphere as part of the science track at The Heartland Institute's 9th International Conference on Climate Change at Mandalay Bay in Las Vegas July 7–9.
The conference, billed as the "World's Biggest Gathering of 'Skeptic' Scientists and Policy Experts," will host hundreds of the most prominent skeptics of the claim that human activity is causing a climate crisis. They will review the latest climate research and publicly discuss the policy implications of government energy and environmental policies.
"I'll be talking about how small changes in the ocean circulation can cause natural periods of global warming or cooling, and that we really don't know how much of recent warming was due to this natural process," says Dr. Spencer, who doesn't mind the role of skeptic.
"All scientists should be skeptics. The reason why is that, even with the best of scientific measurements, we can come up with all kinds of explanations of what those measurements mean in terms of cause and effect, and yet most of those explanations are wrong," Dr. Spencer says. "It's really easy to be wrong in science … it's really hard to be right."
The conference program features three concurrent tracks of information: science, public policy and communications. In all, the conference will feature nearly 60 speakers participating in five plenary sessions and 21 breakout sessions.
"This is the largest meeting of 'global warming skeptics,'" says Dr. Spencer, "and so it is my only chance to see many people I know face-to-face."
The Heartland Institute is a 30-year-old national nonprofit organization headquartered in Chicago, Ill. Its mission is to discover, develop, and promote free-market solutions to social and economic problems. The Economist magazine in 2012 called Heartland "the world's most prominent think tank promoting skepticism about man-made climate change."
Heartland has organized and hosted eight international conferences on climate change since 2008. These events have attracted extensive international attention to debate taking place in the scientific community over the causes and consequences of climate change.
---
You may also be interested in: