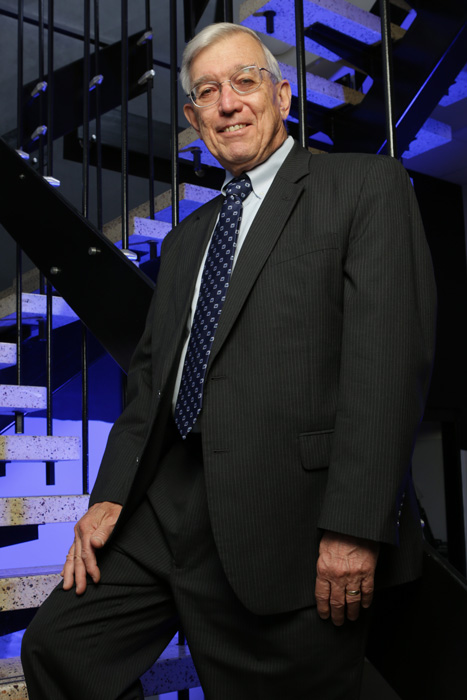 HUNTSVILLE, Ala. (May 8, 2014) - Twelve faculty and research staff have been awarded a total of $508,123 in infrastructure improvement awards by the University of Alabama in Huntsville (UAH) Office of the Vice President for Research (OVPR).
"I am pleased to announce the award of 12 infrastructure improvement awards to faculty and research staff," says Dr. Ray Vaughn, UAH vice president for research, who thanks the university's researchers for supporting and growing its research program. "This brings the total investment by OVPR in UAH faculty and staff to well over $1 million this year."
A total of 25 proposals were received and were reviewed by a panel of eight individuals representing UAH colleges, research centers and the Faculty Senate. The 12 researchers awarded, their departments and their projects are:
Dr. Luis Cruz-Vera, Biological Science: Differential Centrifugation: A Method to isolate cellular components for detail studies on gene expression and macromolecular structures;
Dr. Lingze Duan, Physics: Precise Control of Optical Field in Femtosecond Laser Pulses;
Dr. Jacob Heerkuisen, Space Science: CSPAR Cluster Access Upgrade;
Dr. D.K. Hollingsworth, Mechanical & Aerospace Engineering: Computational Study of Heat Transfer due to Sliding Bubbles in a Mini-Channel;
Dr. Kevin Knupp, Atmospheric Science: Infrastructure Improvements for the UAH Mobile Integrated Profiling System;
Dr. Udaysankar Nair, Atmospheric Science: Micro Sensor Systems Laboratory (MSSL) - Harnessing Machine-to-Machine Technology for Environmental Research and Applications;
Dr. Jodi Price, Psychology: Giving New Life to the Lifelong Learning Lab;
Dr. Seyed Sadeghi, Physics: Single molecule/nanoparticle imaging and spectroscopy system for investigation of fundamental science and applications of nanoparticles;
Dr. Derrick Smith, Education: Establishment of the STEM-VI Mathematics Research Laboratory Infrastructure;
Dr. Kunning Xu, Propulsion Research Center: Microwave Turning and Diagnostic Equipment to Enable Microwave Plasma and Combustion Research;
Dr. Hongyu Zhou, Civil Engineering: Establishing the Infrastructure Hazard Mitigation and Intelligent Materials Laboratory for Interactive Research on Civil Structures and Infrastructural Materials;
Dr. Feng Zhu, Computer Science: An Infrastructure for Cybersecurity and Privacy Research in the Post-PC era.
---
You may also be interested in: