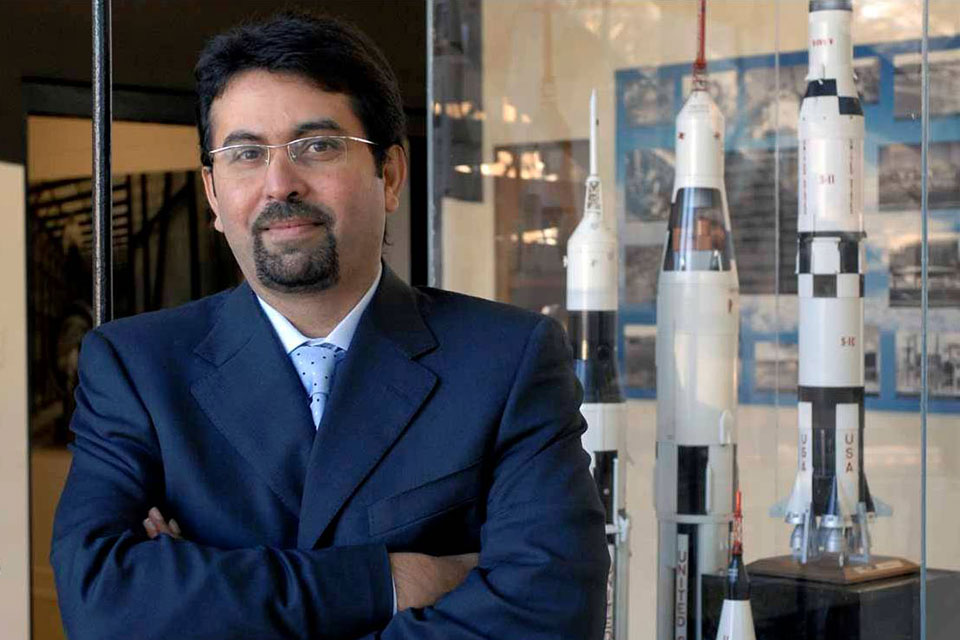 HUNTSVILLE, Ala. (Feb. 6, 2014) - Five technology proposals at The University of Alabama in Huntsville (UAH) have been awarded nearly $50,000 total in Charger Innovation Fund (CIF) grant support to stimulate efforts to commercialize intellectual property developed at the university.
Winners, their proposal titles and their grant awards are:
Dr. Junpeng Guo, "A Novel Surface Plasmon Enhanced Absorption Spectrometer Chemical Sensor," $10,000. This sensor measures small amounts of trace chemicals. Its enhanced sensitivity, smaller size and lower cost will have significant advantages for disease diagnosis, chemical analysis and homeland security.
Dr. Philip Kovacs, "Complexity Engine," $10,000. Powered by a sophisticated algorithm, Complexity Engine searches websites for content and delivers free, customized and age-appropriate reading materials to a user's computer. It will give teachers, parents and students an efficient, affordable way to promote self-directed reading.
Dr. William Kaukler, "Quiet Lawn Mower Blade Development," $10,000. This lawn mower blade is designed to produce significantly less noise during operation so that lawn mowers can meet new, stricter sound level regulations.
Dr. James E. Smith, "Passive Cooling of Computer Processors," $10,000. The device uses a passive two-phase cooling technique to provide a less expensive and cleaner method to cool computer processors.
Dr. Debra Moriarty, "Fabrication of Human Organ Analogues Utilizing Additive Manufacturing," $9,948. A specialized 3D printing extruder allows for economical and sterile synthetic human organ analog fabrication for use in drug testing. These less expensive testing cultures would allow drugs to be screened for failure early, saving on the cost of drug development.
All of the awarded applicants received the funding amounts they had requested. Initiated by UAH's Office of the Vice President for Research, the Charger Innovation Fund is managed by the Office of Technology Commercialization (OTC) with input from the CIF Advisory Council made up of representatives from UAH faculty, staff and the business community.
"I think we need to understand that this is an investment in our faculty and staff and the payback would be measured in the long term rather than short term," said Kannan Grant, OTC director.
Funds were awarded competitively on the basis of the project's potential for commercial development under the advisement of the CIF Advisory Council.
Financial support is available to an individual technology portfolio for up to 12 months. The CIF supports demonstrative commercial development work reducing an invention to practice, providing critical commercial-relevant data, or developing working prototypes. All projects will be viewed to make the technology more commercially marketable.
Ten applicants submitted a five-page application and presented their project to the CIF Advisory Council. Projects were evaluated on the technology's novelty and need, market need, maturity of the technology, the impact of funding on development, the legal landscape, the principal investigator's commitment to commercialization and the experimental design.
"Applicants were given clear guidance for successful proposal writing, both from the solicitation and from a seminar offered on campus for how to write commercialization-friendly proposals," Grant said. "They had six weeks to write the proposals."
---
You may also be interested in: