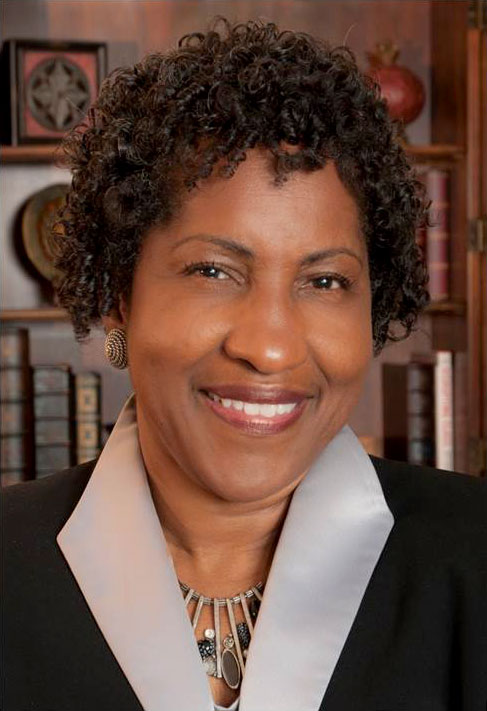 HUNTSVILLE, Ala. (July 7, 2014) — Delois H. Smith, vice president for Diversity at The University of Alabama in Huntsville (UAH), was recently elected to serve as president of the board of directors of Girls Incorporated (Inc.) of Huntsville. Smith was elected at the organization's annual meeting in May held at HudsonAlpha Institute.
Girls Inc. of Huntsville, a non-profit corporation was established in 1972, to meet the unique needs of girls year-round in a safe, nurturing environment. The mission of the organization is to inspire all girls to be strong, smart, and bold, and to help girls to succeed in a competitive world.
"I have always been grateful to the mentors in my life who invested their time and energy to help me develop the skills I needed to succeed as a young woman—and that investment made all the difference," said Smith. "So when I was invited to join the Girl's Inc. board in 2012, I was delighted for the opportunity to give back as a mentor as well.  Strong, smart and bold girls become integral members of our communities and establish strong and stable families."
Smith joined UAH in 1984 and has held progressively responsible positions in the areas of Student Affairs and upper administration.  In 2009, she was appointed to head and develop the UAH Office of Diversity. She is involved in direct service to the Huntsville community and Madison County and works and serves on many university and community leadership boards and committees, including serving as chairperson of the Racial Harmony Coalition, and vice chair and UAH liaison to The Village of Promise.
Smith is a licensed professional counselor (LPC), a nationally certified counselor (NCC), a Board Certified Clinical Psychotherapist (BCCP) a Qualified Intercultural Administrator (QA, IDI). She graduated from the University of Florida with an undergraduate degree in Psychology and a master's degree in Educational Psychology.
---
You may also be interested in: