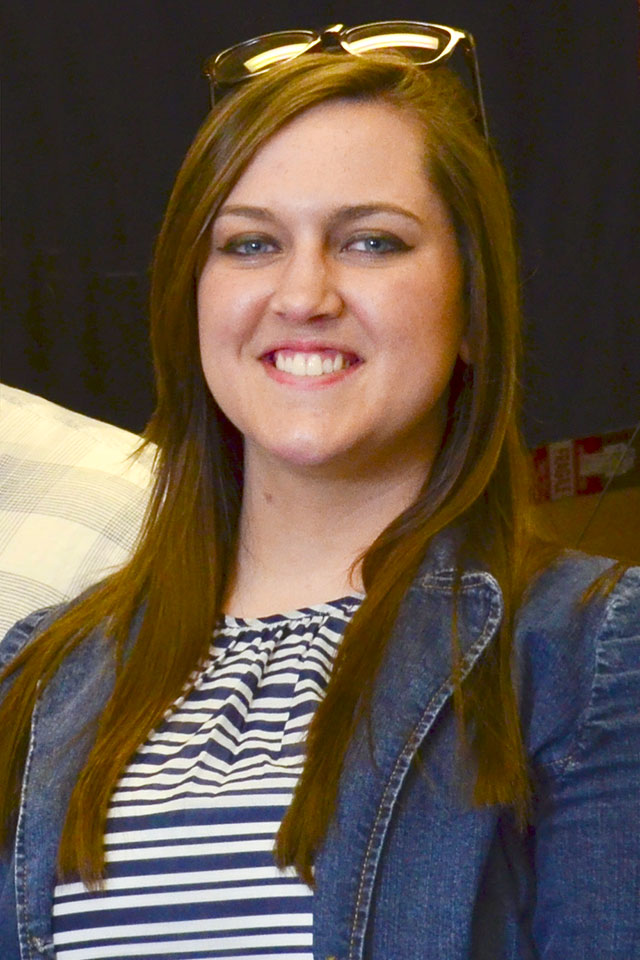 HUNTSVILLE, Ala. (May 7, 2014) – It looks like this summer may be a bit of "Days of Thunder" for Jessica Sisk, a senior mechanical engineering student at The University of Alabama in Huntsville (UAH), now that she has landed a paid internship with NASCAR.
"I have been searching for a NASCAR internship since I began my college career," Sisk says. "I found this one while I was looking through the employment tab on the NASCAR website. I applied through the NASCAR Diversity Summer Internship Program on the NASCAR website. If it weren't for the good Lord above and my friends and family supporting me, I would not be in the position to even qualify for this job."
A 2010 graduate of Skyline High School in Jackson County, Sisk will spend her summer working with NASCAR Corporation Headquarters in Daytona Beach, Fla. She'll intern as part of its marketing team for the Weekly/Touring Racing series, which includes the East and West K&N Pro Series and various dirt-track series.
"I will be assisting the marketing team with organizing some of the events by contacting the tracks, contacting sponsors, assisting with the event, etc.," Sisk says. "Even though it is not an engineering position, in this internship I will be working with the administration side for the whole sport. I will be learning the ins and outs of the sport from every aspect. Without the marketing and business side of this sport, the sport would be non-existent. This sport really depends on the sponsorship to function. I am planning on pursuing a master's degree in engineering management, so this will be an excellent opportunity to get some business experience."
Her interest in stock car racing evolved from a family racing heritage, Sisk says. "Before I was born my family had deep roots in racing. My grandfather, grandmother, father and mother worked for a trophy shop and would go to the races and cook for some of the pit crews."
As a youngster, she'd watch the races with her father, Dwayne Sisk, every Sunday after church.
"The more I watched, the more interested I became in the science and engineering behind the sport," Sisk says. "I have attended races at Talladega Superspeedway and Nashville Superspeedway over the past few years. Seeing these cars hit a wall at over 200 mph and the driver walking away with minor injuries, if he had any injuries at all, was fascinating to me. The sport has quickly developed over the past 20 years, from the cars to the tracks to the safety advancements."
The more I watched, the more interested I became in the science and engineering behind the sport.
Jessica Sisk
NASCAR intern
And she hasn't been afraid to get her hands dirty wrenching on a race car, either.
"Given that I haven't had an opportunity to work on the stock cars used in the NASCAR circuit, I worked on a super late model dirt car with a family friend last summer, and I loved every minute of it!" says Sisk. "I don't know a lot, but I am quickly learning.
"I have been trying for the past three years to get an internship with NASCAR and have finally succeeded," she says. "It is like a dream come true."
---
You may also be interested in: