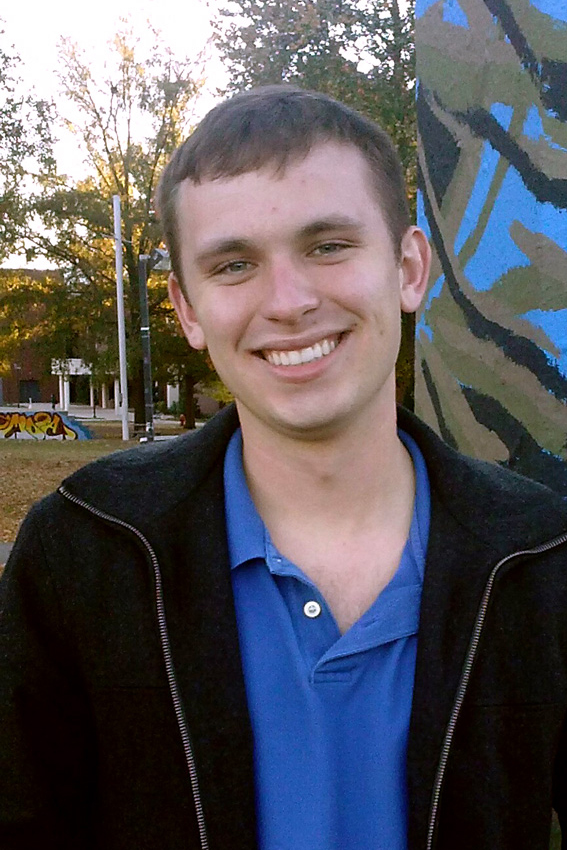 HUNTSVILLE, Ala. (Dec. 4, 2013) - Ross Compher knows a thing or two about serving. The Huntsville native previously served in the U.S. Army, complete with a tour of duty in Iraq. And he continues to serve today as part of the Army National Guard. "It's my duty and my privilege," he says.
But that's not all. Since becoming a senior at The University of Alabama in Huntsville (UAH), Compher has served as president of UAH's Veterans Network, a student-run organization that assists and advocates for the university's student veterans and their dependents. "We reach out to veterans as well as educate students and faculty about what it's like to serve," he says.
Compher is actually one of the group's original founders, having experienced for himself the challenges of being a student veteran. "By the time I got to UAH, all of my friends had already graduated," he says, "so that made the transition to campus life a little more difficult."
But he soon realized he wasn't alone; UAH has around 700 veteran students, a much higher percentage than most other schools thanks to the proximity of Redstone Arsenal. So to meet the needs of this special demographic, the Veterans Network holds bi-monthly meetings and provides career development assistance.
"Sometimes the training that the Army provides doesn't translate well when hunting for a civilian job," says Compher. "But a representative from Boeing can come out and help with resumes so that student veterans can get hired."
Or, in many cases, the student veteran's dependent. "We include dependents because they move around a lot too, and they need a place to network as well," says Compher, adding that ROTC participants and reservists are also welcome at Network events.
Now that Compher is about to graduate, however, it will soon be someone else's job to coordinate and organize the many events and activities sponsored by the Veterans Network. Not that he'll miss every aspect of being president.
"It's hard to get student veterans to volunteer," he says with a laugh, "since they already learned their lesson when they enlisted!"
---
You may also be interested in: