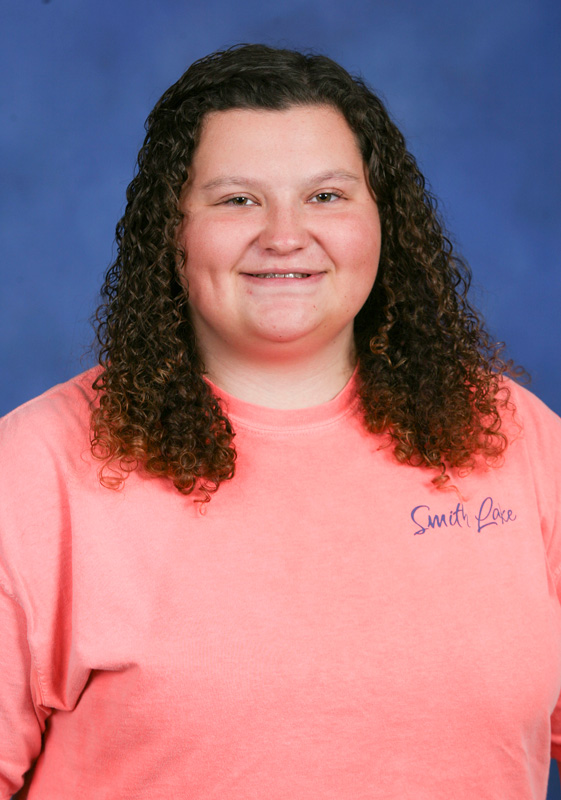 HUNTSVILLE, Ala. (Nov. 27, 2013) - If you ask Taylor Bono what she wants to accomplish in life, she will tentatively respond that she hopes to become a surgeon - possibly even a neurosurgeon. But the junior biology major at The University of Alabama in Huntsville (UAH) knows that it's a calling that comes with high demands.
Great surgeons, after all, have to possess a lot of the same characteristics that great leaders do. In the tense milieu of the operating room, they have to be confident and capable of making time-sensitive and often unilateral decisions for their patients.
Fortunately, Bono already has a head start at honing those skills as president of UAH's Sigma Alpha Pi (SAP) chapter. A student-run organization dedicated to enhancing leadership skills among its members, SAP streams six nationally broadcast inspirational speakers each year at the Chan auditorium.
But the interactive broadcasts, which in the past have included award-winning hip-hop star Common and TOMS shoes founder Blake Mycoskie, aren't just for group members; they are also open to all UAH students.
It's an inclusive policy that has the added benefit of increasing networking opportunities for SAP's members - and decreasing anonymity associated with a larger student body, which was a selling point for Bono when deciding where to go to college.
"UAH is a good environment to gain leadership experience," says the New York native, who adds that the surrounding city is also fertile ground for growth. "It's easy to just get out there and find opportunities to lead and impact the community."
And to be sure, Bono shows no desire to remain anonymous! In addition to overseeing SAP, she also volunteers as a tutor for the Student Success Center and participates in the Student Government Association.
UAH is a good environment to gain leadership experience.
Taylor Bono
UAH student
"My friends made fun of me for collecting groups to participate in," jokes Bono. Luckily, however, she has a secret weapon to help her balance academics and extracurricular activities: her iPhone! "It has definitely helped me stay organized," she says with a laugh.
And organization is just one more tool Bono will need as she pursues her lofty career goals. But if past experience is any indication of success, this is one leader who is sure to be a cut above the rest.
---
You may also be interested in: