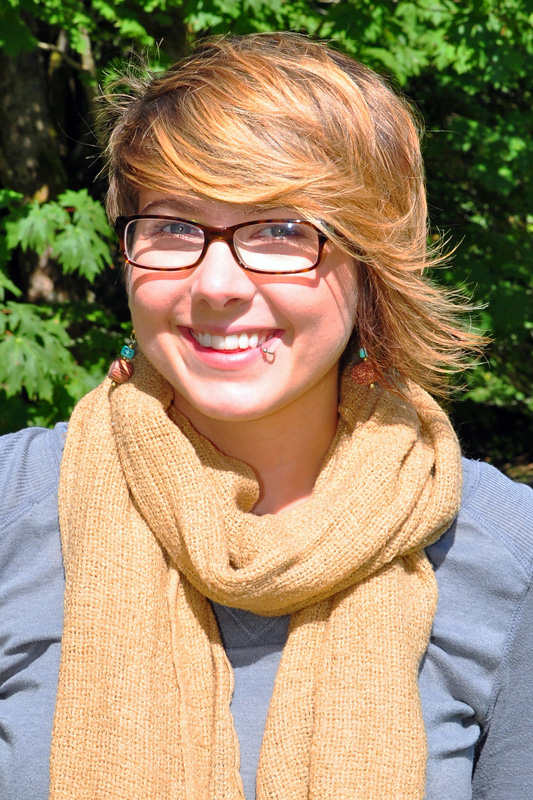 HUNTSVILLE, Ala. (Nov. 27, 2013) - A clear idea for a better future is how Tiffany Webb ('13 B.S. Earth System Science), a recent graduate of The University of Alabama in Huntsville (UAH), and social entrepreneur describes her educational interests and personal motivation to change environmental issues.
A native of Birmingham, Webb witnessed the extreme pollution caused by the old iron and steel smoke stacks now at a standstill in the city. "You can still see them (smoke stacks) from the interstate," she said. "I never realized the extent of the pollution until I moved away, but the area remains effected, particularly with soil and air contamination in the northern part of Birmingham."
A graduate of Locust Fork High School, Webb heard about UAH from one of her "more influential high school teachers." With her heart and mind set on a career in engineering at UAH, Webb left the small town of Locust Fork, Ala., right after graduation.
"After two years of the chemical engineering curriculum, I decided that I wanted to do something different. I was looking for an outlet to help communities and focus my attention on social work. Through this search I found the Earth System Science (ESS) program at UAH.
"Tom Sever (UAH professor of atmospheric science) was the first person I spoke with in the department and I was sold after one conversation," Webb said. "The passion he displayed about global environmental issues and our ability to change the world hooked me and was the root of what I now consider a huge part of my personal and professional goals."
After switching to an academic field more suited to her professional and personal goals, Webb excelled in the university's ESS program, and actively pursued all available avenues of environmental research."My favorite class was environmental sociology with Dr. Kyle Knight (UAH assistant professor of sociology). He inspired me to pursue my graduate degree in that very field and motivated me towards the Pacific Northwest, where I now reside."
As an undergraduate student at UAH, Webb conducted research in climate change, environmental vulnerability, and sustainability. She also participated in research studies with other groups such as the Water Center for the Humid Tropics of Latin America and the Caribbean (CATHALAC) and the NASA DEVELOP National Program. Her research with the NASA DEVELOP National Program centered on developing a vulnerability index for various provinces in Nepal facing the impacts of climate change.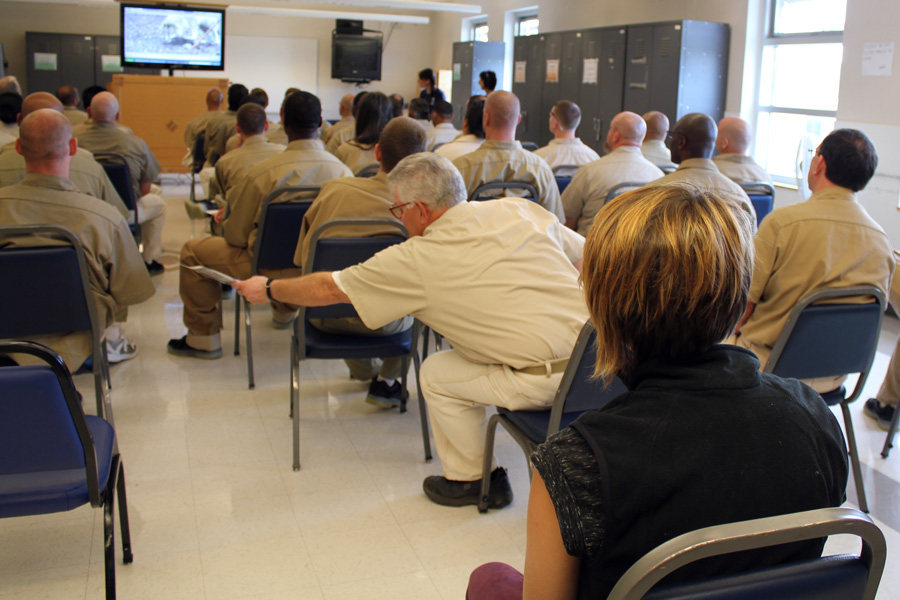 "This was the real root of what I wanted to study. Being able to conduct research that could later be applied to assisting vulnerable communities was exactly what I wanted to do. I was able to see how environmental studies could better the world, and this continues to be a large part of my motivation."
Webb is currently a graduate student in the Master of Environmental Studies (MES) program at the Evergreen State College ( Olympia, Wash.) and works as the Education and Evaluation Coordinator for the Sustainability in Prisons Project (SPP) of Washington. With SPP, she coordinates program evaluations as well as a monthly science and sustainability lecture series held at two Washington prisons, a women's center and a men's center. SPP's programs include composting, gardening, endangered species rehabilitation, environmental education, beekeeping, and more in prisons across the United States.
Webb readily admits that her UAH education and vast research experience prepared her for the position at SPP, and her graduate program at Evergreen. "All my undergraduate experiences led me to where I am now," she said. "I am over halfway into my first quarter as a graduate student, and I am seeing every day the benefits of my undergraduate work at UAH."
Her SPP lecture topics range from climate change to beekeeping and involve local environmental professionals, educators, non-profits, and graduate students. Lecturers are able to share their knowledge with a group of people that are often overlooked when it comes to sustainability, as well as personally benefit from engaging with people outside of their typical work setting.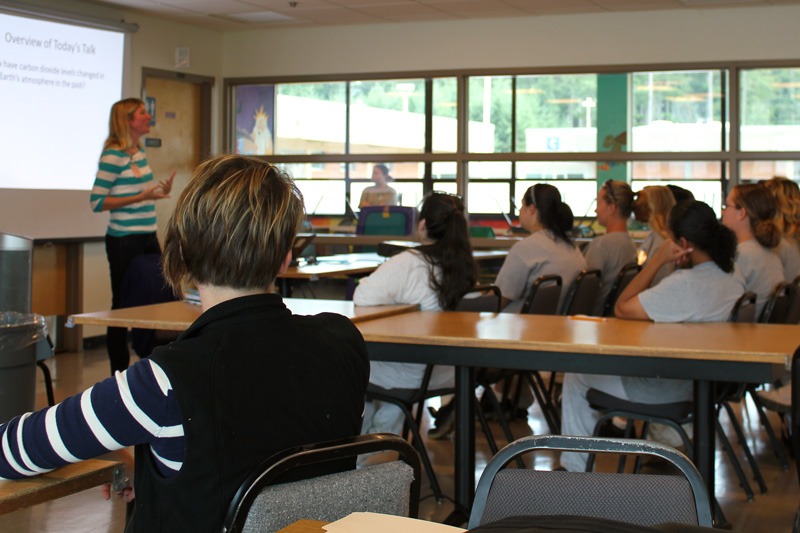 Never imagining herself working in a prison system, Webb explains why she didn't think twice about accepting the unique research opportunity.
"The position was available for incoming graduate students of the environmental studies program at Evergreen, and as soon as I saw it, I gathered my things and applied," she said. "I viewed it as another amazing research opportunity and honestly had no idea what I was getting myself into. I don't consider myself a natural scientist, but instead more of a sociological thinker. I just want to find ways to better the world through environmental education and my position with SPP allows me to do just that."
Webb said her future plans include finding a job that keeps her located in Olympia, or near Seattle or Portland. Ideally, she would like to work part-time with an environmental justice non-profit group and teach environmental education on the side. "While I have enjoyed my time in research and academia, I want to place myself in a career of active, community work. I will complete my master of environmental studies next summer, and from there move onto my set career path."
For more information, contact:
Joyce Anderson-Maples
256.824.2101
maplesj@uah.edu
---
You may also be interested in: