HUNTSVILLE, Ala. (Nov. 25, 2013) - When Huntsville native Mary Katherine Smartt Atnip headed to New York City to try out for the Radio City Rockettes in May of 2007, she wasn't expecting anything to come out of it. After all, she was just one of 800 dancers, almost all of whom were older than her.
"I'd heard it takes several times, so I was just there for the experience," says Atnip, who at the time was just 18 years old. But after she successfully passed the tap section and the jazz section, she began to gain confidence. "I kept making it through the cuts," she says. "At that point I was starting to think I was crazy!"
Eventually, the two-day auditions weeded the total number down to a group of just 30 women, among them the shocked Atnip. "I made it through the end," she says. "Then they measured every square inch for costumes and said, we'll call you." Two months later that call came: Atnip was officially a Rockette.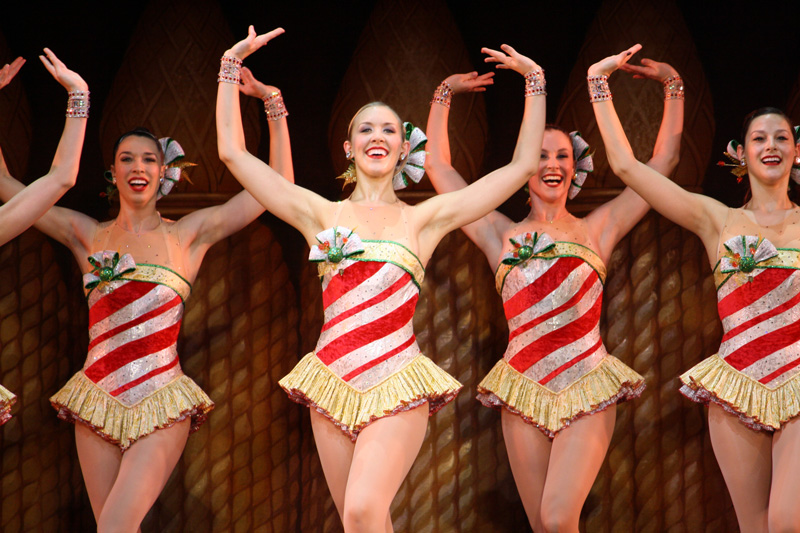 "I couldn't believe it!" she says of finding out. But there was hardly time to celebrate. Atnip, who had been expecting to start her freshman year of college that fall, had to quickly switch gears and organize a move to New York City to prepare for rehearsals.
"It was kind of crunch time because I had to be there in September and I had to find a place to live," she says. Luckily, a distant cousin who lives in New York came to the rescue. "She converted a corner of her living room into a bedroom for me out of the kindness of her heart, so that's where I lived for four months!"
Then began a rigorous practice schedule that consisted of rehearsals from 10 a.m. to 5 p.m., six days a week. "The Rockettes are known for their precision style of dancing, and to get that many women to look the exact same takes a lot of hours," says Atnip. "It's exhausting!"
Six weeks later it was time for tech rehearsals, which allow the show's technical crew to pair lighting, music, and sound effects with the Rockette's dance numbers. "Tech hours were from 1 p.m. to 10 p.m., so it's a tedious process," she says, adding with a laugh that "by the time Christmas arrived, I'd heard 'Jingle Bells' a lot."
Finally, it was the first week of November and time for the show to kick off. Every season, the Rockettes perform up to four shows day in front of 6,000 people per show at Radio City Music Hall. And when they're not performing, the women attend public relations events like visiting hospitals and charities.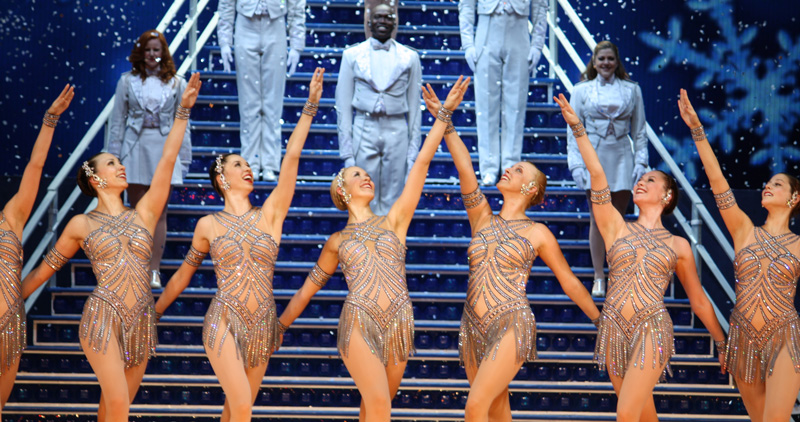 "I was always in the morning cast so we'd do the afternoon shows," says Atnip. "And we'd have one day off a week where the afternoon cast would all the shows that day. So a lot of the time, the public relations events would be on your day off from dancing."
That made for a tiring few months. "On the weekend we'd have up to three shows a day," she says. And that world-famous Rockettes' kick line, while fun, could also be hard work - "especially if it was the last show of the day and the last dance of the show!" she points out.
But far from feeling overwhelmed by the hectic schedule, she says she enjoyed it. "I got to go on the Rachel Ray Show, the Ace of Cakes, the Today Show - there were a lot of fun appearances," she says. And even though she was paid as a Rockette, she adds, "I would have done it for nothing, to be honest!"
The only real adjustment Atnip faced was balancing "two different lifestyles" - one as a Rockette and one as an anonymous New Yorker. "Once you got out of your costume and put on normal clothes, you were a regular person again," she says. "So part of the day you'd feel glam and famous, and then the other part you were normal and doing laundry!"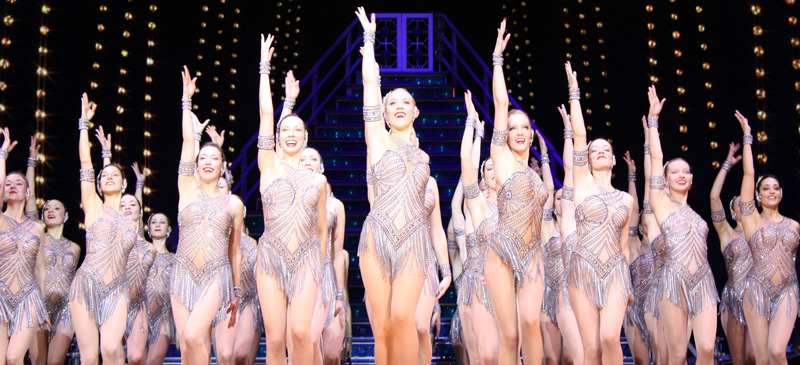 Still, to her friends and family, she was a star no matter what. "I was shocked at the amount of people who came to New York from Huntsville to watch me," she says, humbled by the show of support. "That was my favorite part, knowing I had friends and family there."
All too soon, however, New Year's Eve arrived and with it the end of the Rockettes' season. It was time for Atnip to return home and start college. So, she says, "I enrolled at The University of Alabama in Huntsville and started school a week or two later." And for the next four years, that became her routine - "Rockettes in the fall and UAH in the spring and summer."
Fortunately, Atnip was able to translate her strong work ethic as a Rockette to her academic career; during the day she would attend class while at night and on the weekends she taught part-time at her mother Barbara Ellen Smartt's dance studio, North Alabama Dance Center. But that didn't mean it was easy by any means.
"Going back and forth and taking a three month hiatus out of your life every year is difficult," she says. "I had to stay motivated to not take a summer off and motivated to go straight back to school every spring." And while Atnip adds that she feels she "still got the college experience," she didn't have the opportunity to pursue many extracurricular activities.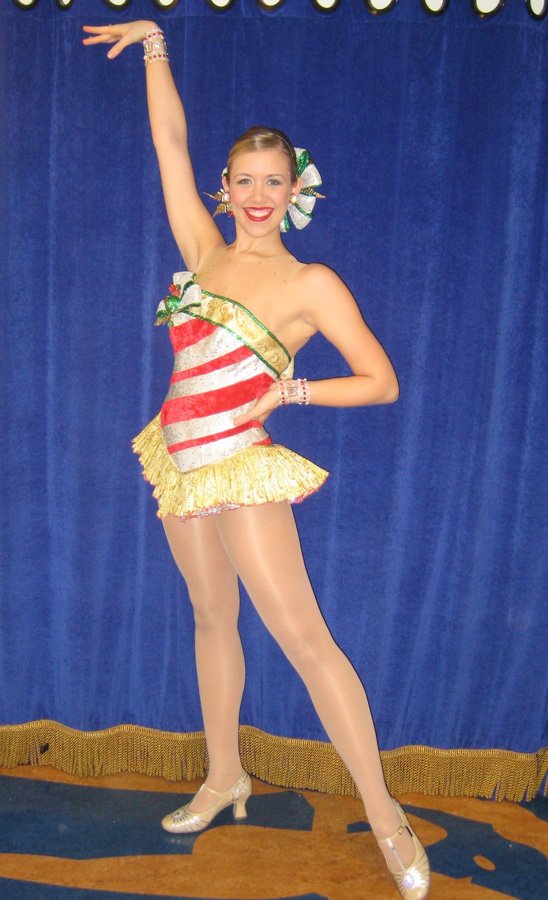 By 2010, something had to give. So she put in a request to dance with the Nashville cast. "I wanted to be able to do it here where more friends and family and dance students could come and watch," she says, adding that she had another reason for staying close to home - her now-husband, Joe Atnip.
And even though the change in geography proved to be "a breath of fresh air," says Atnip, it ended up being her last year with the Rockettes for a number of reasons. "I wanted to finish my degree and they only offer some classes in the fall," she says. "Also, I was engaged by then and I knew once I was married I didn't want to leave every year for three months."
Fast forward to present day and Atnip, communications degree in hand, is now happily married and working as the dance studio's associate director. And while her time with the Rockettes have taken their toll on her knees, she's still dancing, teaching, and even choreographing for her alma mater.
"Last spring I choreographed UAH's musical 'Urine Town'," she says. "I had never choreographed a musical before, but I had a great time and I guess it went well, because they asked me back choreograph 'Anything Goes' this spring."
Hopefully, she continues, that will make up for the debt she feels she owes UAH during her years here. "I was a bad Charger - I wasn't at very many games," she confesses with a laugh. "But I'm giving back now!"
As for whether she misses being a Rockette, Atnip says she doesn't think she'll ever not miss it. "I'll forever want to do it and this time of year I'm always thinking about it," she says wistfully. "But at the same time I love where I am now. It's a happy exchange."
And on the upside, she adds, "I hit that bucket list pretty early in life." Which leaves plenty of time for her new dream. "I'd like to start a family one day and have a daughter," she says, before adding with a laugh, "then she can be a Rockette and I can live vicariously!"
---
You may also be interested in: