UAHuntsville English student publishes sci-fi book Blood Requiem Mutation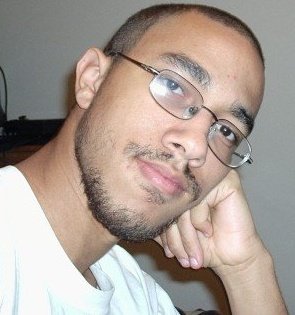 HUNTSVILLE, Ala. — (October 16, 2012) — University of Alabama in Huntsville (UAHuntsville) student Lawrence Henry said he was driven to write his newly published book, The Blood Requiem Mutation, in part by a statement his older brother, James Henry made many years ago: "The only thing worse than a pointless death is a pointless life."
In Lawrence's Blood Requiem Mutation (volume one), the fast-paced book takes a biological terror attack on a small city, and looks at the psychological, social and overall life-altering effects that can arise from a life-or-death situation. The book will eventually be the background for another series in the development stage.
Lawrence became a sci-fi fan when he was introduced to his brother's superhero comic books. "My brother was drawing amateur comic books at the time, and I found one of them and I asked him to help me begin a parallel storyline. He guided me through the character and plot creation process, and I've been hooked on telling stories ever since.
"My first introduction to professional science fiction was Steven Spielberg's E.T. The Extra-Terrestrial and Jurassic Park movies. Along with movies, I became entrenched in the literary side. In particular, Michael Crichton and Orson Scott Card have been the most influential."
Many of the pieces Lawrence has written and future stories find their place in the science fiction genre. "The Blood Requiem series is just the first of what I hope will be many more books. I've already written more than half of volume two of Blood Requiem, and actually completed most of the development for the entire seven book series." He is planning the release of the second Blood Requiem book next spring.
Upcoming projects include a historical fantasy entitled Existence, which focuses on the mystification of perceived innocence and using violence as a form of entertainment.
Lawrence, the youngest of six children was born in Memphis and moved to Huntsville in the summer of 2006. He enrolled in UAHuntsville the same year. Lawrence decided to attend UAHuntsville because of the school's "incredible track record for challenging classes and no-nonsense approach to academic achievement."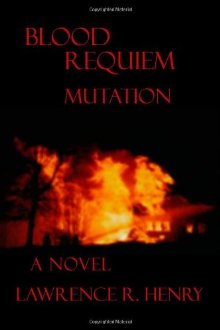 Grateful for the advice of his instructors in the College of Liberal Arts, Lawrence said, "they've helped further my writing career immensely…. with the depth and quality of information I was able to gather in their classes. Dr. Sandra Shattuck was actually the first instructor to see my writing potential at UAHuntsville. I shared a series of short stories with her, because she had voiced an interest in seeing creative writing samples. She reviewed those stories and told me that there was too much plot for such a short series and that it should be expanded — perhaps to novel length."
Other instructors and professors who are supportive to his literary work include Kristen Scroggin, Diane Singer, and Dr. Molly Johnson. Lawrence has also worked with David Harwell's theater program. Harwell is an assistant professor and director of the UAHuntsville Theatre Program.
Blood Requiem Mutation is available in paperback for $9.98 at Amazon.com $9.88 at barnesandnoble.com and $10 through direct e-mail orders. It is also available in eBook formats for Kindle and Nook readers for $0.99.
Lawrence will graduate in spring 2013 with a Bachelor of Arts degree in English, and a minor in computer mediated communication.
You may also be interested in:
For more information
Joyce Anderson-Maples (256) 824-2101
maplesj@uah.edu