Foster Perry joins UAHuntsville to lead SBDC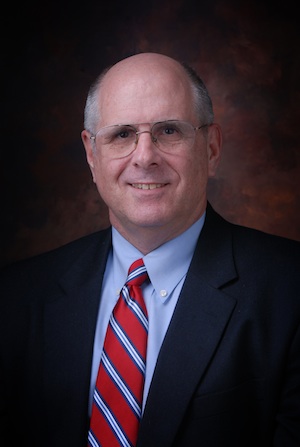 HUNTSVILLE, Ala. — Foster Perry is joining The University of Alabama in Huntsville as the director of the Small Business Development Center (SBDC) in the College of Business Administration.
Perry was employed with Teledyne Technologies for more than 30 years, serving as director and country marketing manager in Venezuela and as vice president of the Latin America division. Most recently, he has served as corporate training manager and marketing manager with Teledyne Brown Engineering in Huntsville.
"We are very fortunate to have someone with Foster's breadth of experience and leadership skills join our SBDC," said Caron St. John, Dean of the College of Business Administration. "He knows high technology and defense environments, has extensive experience with entry into international markets, and a record of success in teaching and mentoring. He is committed to Huntsville and North Alabama – and wants to see small businesses grow and flourish here."
UAHuntsville's Small Business Development Center is funded in part through a cooperative agreement with the U.S. Small Business Administration and is a member of the Alabama Small Business Development Center Network that specializes in one-on-one business counseling and educational training for small businesses. The UAHuntsville office is also a Procurement Technical Assistance Center (PTAC) and a member of the Alabama Procurement Technical Assistance Program.
For additional information about the UAHuntsville SBDC and PTAC office, please visit http://sbdc.uah.edu.
Perry begins his duties at the SBDC on May 1.
For more information,
contact Ray Garner
256.824.6397
(256.UAH.NEWS)
ray.garner@uah.edu