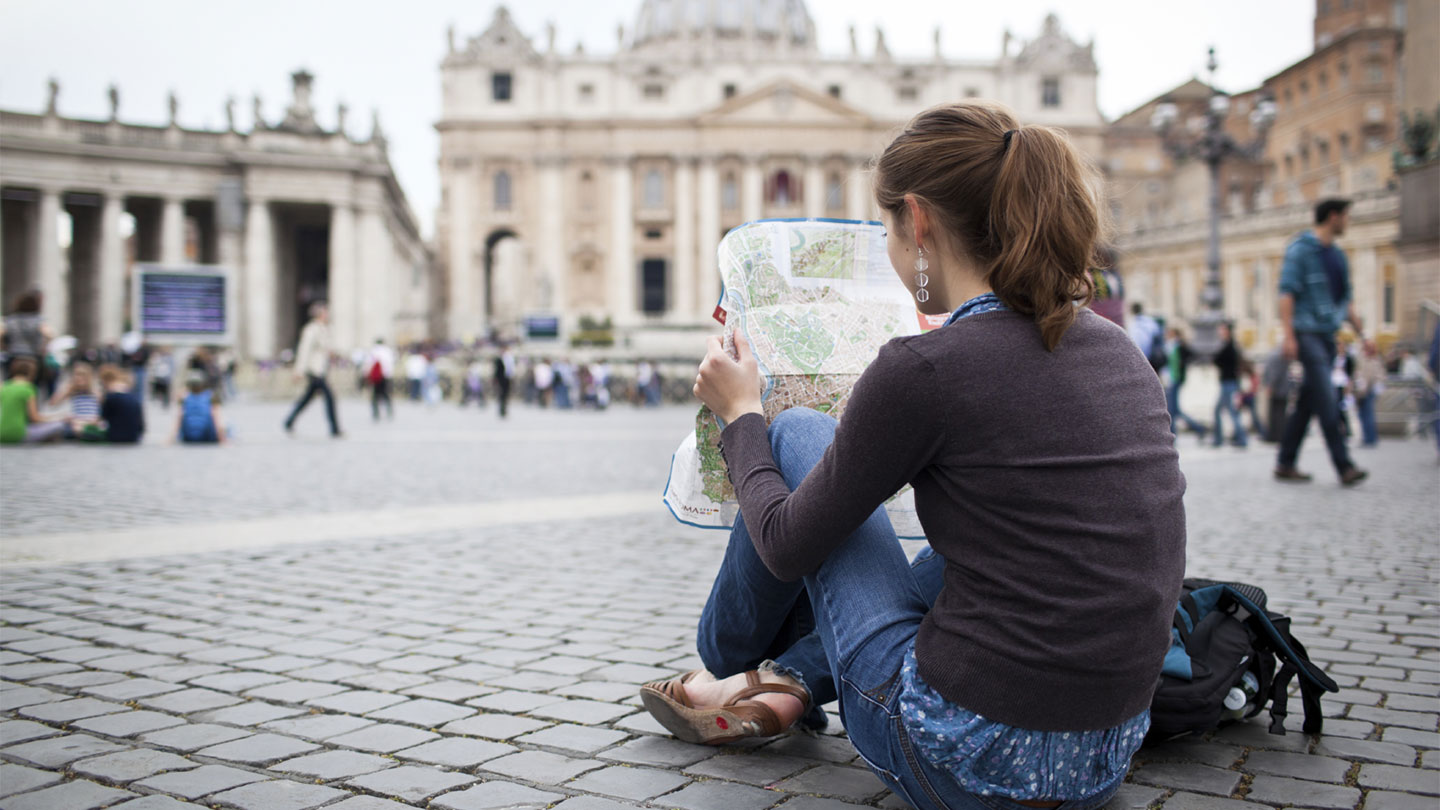 HUNTSVILLE, Ala. (June 25, 2014) – This fall, the Department of Sociology at The University of Alabama in Huntsville (UAH) will offer a brand-new 300-level course on the sociology of tourism and travel. The impetus, says associate professor Dr. Bhavani Sitaraman, was twofold: first, to expand the department's curricular offerings, and second, to enhance students' understanding of the social dimensions and consequences of tourism around the world.
"Tourism is a multi-trillion dollar industry that generates significant employment and pleasure, but it is also an important phenomenon that teaches us a lot about the nature of work, leisure, consumption, and culture in modern societies," says Dr. Sitaraman. "At an individual level, critical knowledge about how tourism works can foster responsible tourism where we all benefit from travel that enhances cultural understanding, economic development, and environmental conservation."
Thus by exploring interactions between tourists and non-tourists, the creation and designation of tourist sites, and the social, economic, and environmental impact of tourism on destinations, students are afforded the opportunity to engage with the world as an educated and cosmopolitan citizen. And that's of value not just to the students themselves, points Dr. Sitaraman, but also to future employers. "Many students today are encouraged to study abroad and be prepared to live and work with a global consciousness," she says.
The course, which will be offered on Monday and Wednesday afternoons, will primarily rely on well-known texts in the field, such as Tourists & Tourism: A Reader, The Theming of America, and The Tourist: A New Theory of the Leisure Class. But it will also give students the option to conduct hands-on fieldwork that they can then incorporate into a traditional research paper.
"One of the best ways to learn about sociology of tourism is by 'touring,' so students will be able to choose a popular tourist site that is accessible to them and critically explore how these sites showcase local history and culture," says Dr. Sitaraman. And in doing so, she continues, the hope is that they will one day "learn to see beyond the colorful brochures to understand that tourism is a process of social construction that works on our desires for novelty, nostalgia, adventure, and excitement."
---
You may also be interested in: