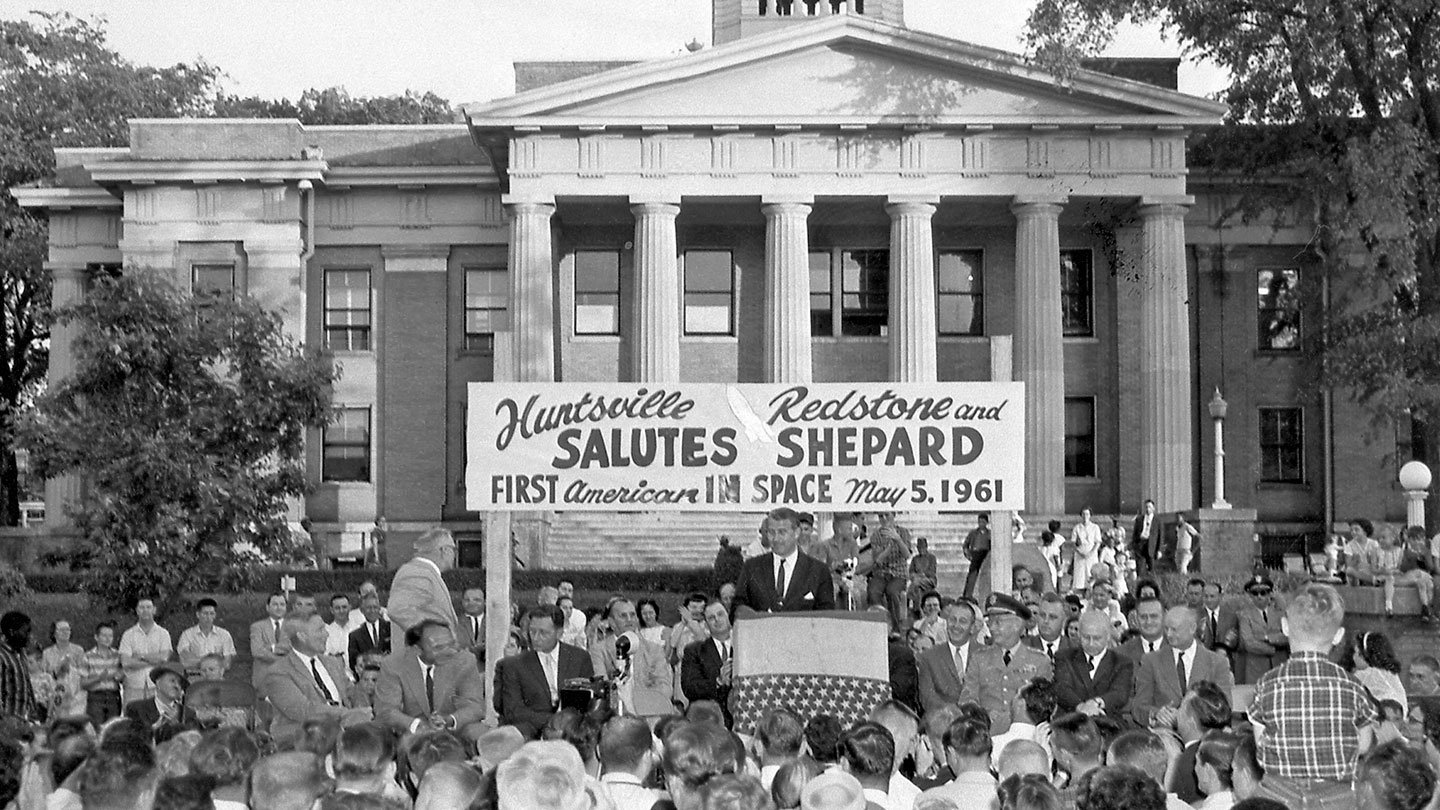 HUNTSVILLE, Ala. (June 19, 2014) – On Saturday, June 20, The University of Alabama in Huntsville (UAH) will take part in 'NASA on the Square' day, a free event that will be held from 11 a.m. to 4 p.m. on the Courthouse Square in downtown Huntsville.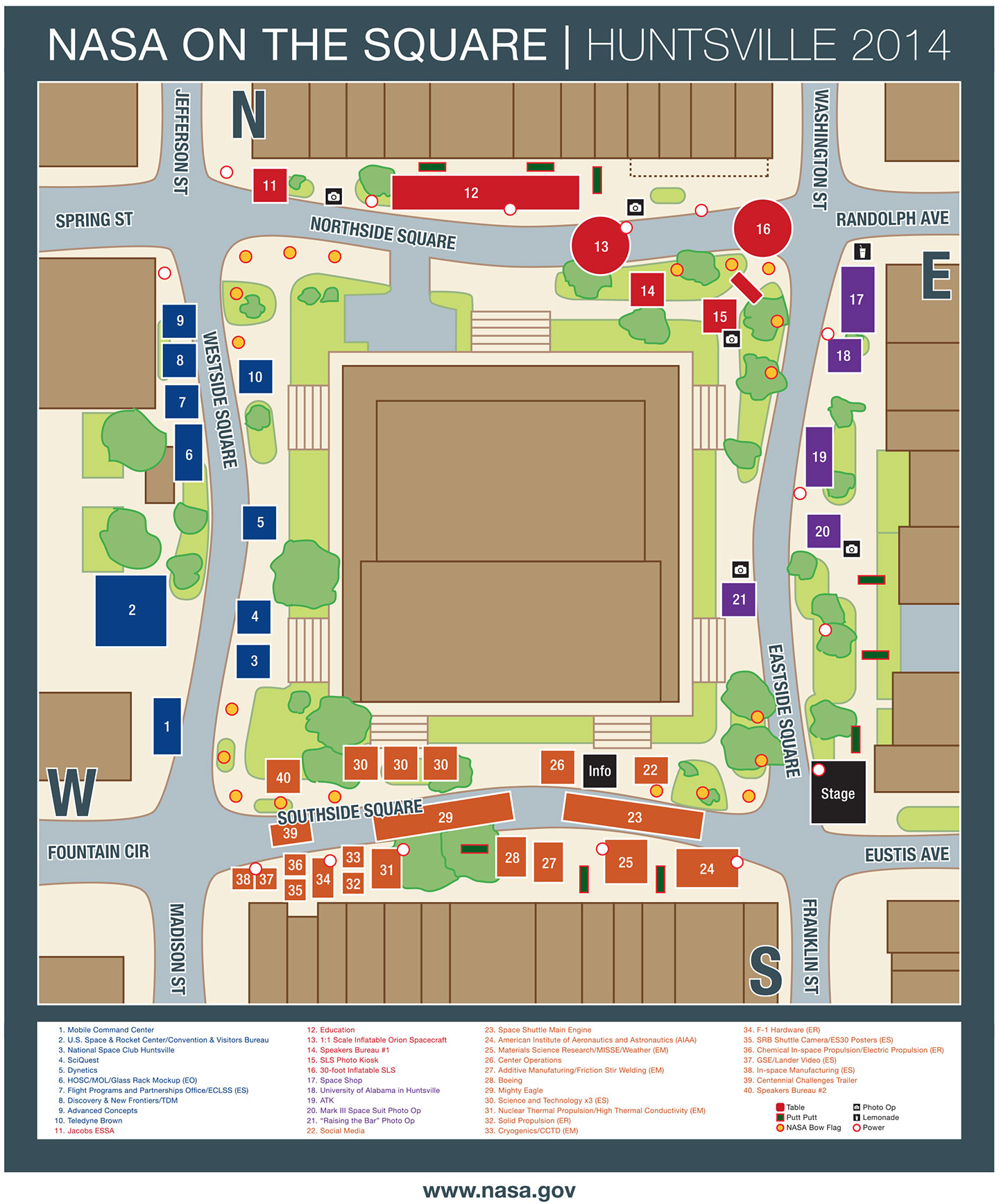 "Huntsville has been home to the Marshall Center for more than 50 years," says Marshall Space Flight Center (MSFC) Director Patrick Scheuermann. "From America's first satellite, to the moon landings, the shuttle program and the International Space Station, we've made history, together. NASA on the Square is a celebration of that history, and a great opportunity for your family to come and meet our family and see where we are going next."
Co-hosted by the MSFC and Downtown Huntsville Inc., NASA on the Square will feature space-related activities and displays, including:
"Living and Working in Space," which will allow visitors a glimpse into the MSFC-developed Environmental Control and Life Support System that provides astronauts aboard the International Space Station with water and oxygen and controls their environment.
"Understanding Our World and Beyond," which will showcase MSFC's role in the orbiting Chandra X-ray Observatory, the Lunar Reconnaissance Orbiter, and the ISERV Earth observation camera system aboard the space station.
"Traveling To and Through Space," which will feature an actual RS-25 rocket engine, a rocket propellant tank made of light-but-strong composite materials, and the 'Mighty Eagle' robotic prototype lander.
NASA on the Square is…a great opportunity for your family to come and meet our family and see where we are going next.
Patrick Scheuermann
Director, MSFC
Throughout the day, MSFC researchers and scientists will present short talks about their work, and children will be able to take part in educational activities like being tethered to a simulated spacecraft to learn how astronauts make repairs during spacewalks. Bands featuring MSFC musicians will also perform, and the Marshall Exchange will have caps, T-shirts, tote bags, space shuttle mission coins, and other NASA-logo merchandise for sale.
NASA partners, including ATK, Boeing, Jacobs and Teledyne Brown will also have exhibits on the Square. Goodwyn, Mills & Cawood is providing the stage and sound system. Aerojet Rocketdyne is sponsoring the music entertainment. Other participants include the American Institute of Aeronautics and Astronautics, U.S. Space & Rocket Center and the Huntsville-Madison County Convention and Visitors Bureau.
---
You may also be interested in: