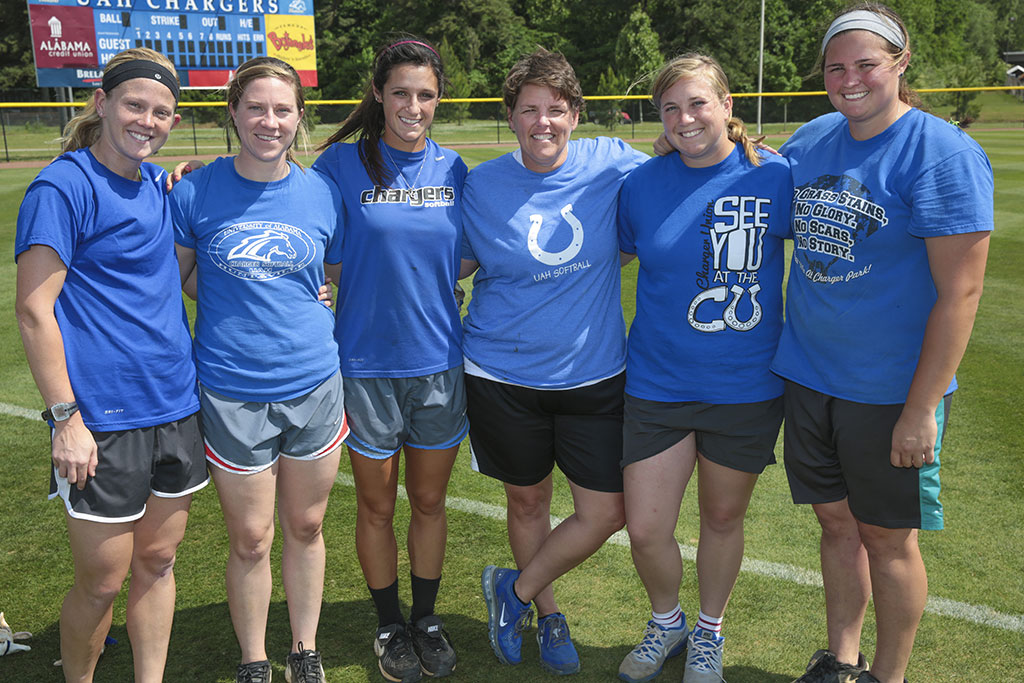 HUNTSVILLE, Ala. (May 20, 2014) — For The University of Alabama in Huntsville (UAH) Chargers it's been a season of highs and lows, but the excitement remained at fever pitch as the team battled to win the 2014 NCAA Division Softball South Super Regional (a best of three series) hosted last weekend on campus.
The coveted prize: The opportunity to play and perhaps win the NCAA Division II Softball Championship Title later this month in Salem, Va.
Although UAH forced a deciding game on Saturday afternoon, the Chargers lost Super Regional game 3, 6-3. UAH's season ended at 48-12. Late last week, Chargers coach Lorraine "Les" Stuedeman said, "We will have to play our best softball to win the against Valdosta." I believe we have made the Super Regionals seven times and we have won four times. We have been to four National Championship Tournaments, and we have two runner up finishes."
Stuedeman began the UAH Chargers' softball team in 1995. The Chargers have averaged 47 wins per season under Stuedeman, and have never experienced a losing season.  She insists her coaching skill has nothing to do with the success of the team. "I have always had great kids who take great pride in representing UAH on the field of play. This translates into superior performance and tremendous heart. It's easy to love UAH and competing as a Charger is a privilege and an honor we all cherish.
"We have been so close so many times. It's a tremendously competitive conference and region. To have gotten this far has taken our best for three months. In Division II the best eight teams do not go to the National Championship, the best team from each region advances," Stuedeman explained. "In our case in softball, there are legitimately three top 10 teams in our region."
Last week's games also marked the end of the season for several Chargers including Mary Kelley, who finished in the top five in several career statistical categories, Mallory MacNeal, Nicole Bobrowski, Macie Couey and Whitney Toler. The UAH Chargers will lose five players from the team. With a total of 13 players returning to the Chargers' team next season.
---
You may also be interested in: