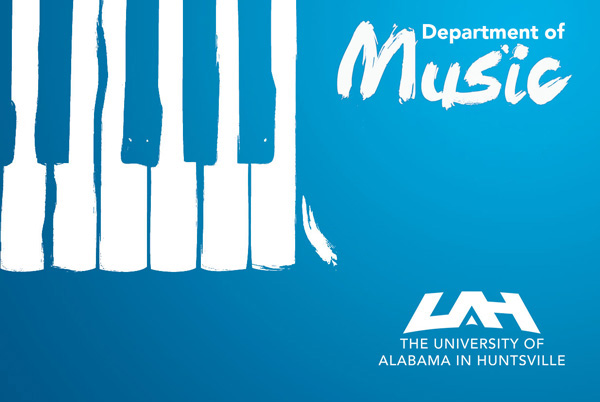 HUNTSVILLE, Ala. (May 9, 2014) - With graduation in the rearview mirror, the 2013-2014 academic year at The University of Alabama (UAH) has come to a close. And so too has the inaugural year of MusicBridge, a program that brings music to those less fortunate in the community while at the same time allowing UAH's student musicians to share their talents in non-traditional performance venues.
"I am deeply grateful to all the students and faculty members who helped get MusicBridge off the ground this year," says Lisa Schneider, an oboist and adjunct professor of music who initially conceived of the idea while volunteering at a local public charity. "I think everyone who participated is glad that they did."
In total, MusicBridge provided six student performances over the past two semesters. These included outdoor concerts at Manna House featuring the UAH jazz ensemble, steel drum ensemble, flute trio, trumpet ensemble, and soloists; a performance by the UAH brass quintet at the Boys and Girls Club of North Alabama; and a season finale at 305 8th Street, a residential home for developmentally challenged adults.
"As I told a number of the students who played at Manna House recently, they were able to transform a grim necessity - waiting in line for food - into a party atmosphere, and that is no small thing," says Schneider. "My hope is for everyone in the department to get involved in some fashion next year."
---
You may also be interested in: